GARDEN ROUTE NEWS - Earning a living in South Africa is impossibly hard when you are young, unskilled and inexperienced... even with a degree!
So, here is what you must know before choosing a career path and field of study to avoid a mistake that could cause you 40 years of misery.
In an ideal world, school-leavers would simply stroll into university after school to get the degree that will guarantee their success in life...and then live happily ever after.
Unfortunately, your sobering reality is just the opposite. As a school-leaver in South Africa, you are facing one of the worst unemployment crises in modern history as well as other challenges.
Take a look at these six shocking stats:
Our youth unemployment rate was 61% in Q3 of 2020 (Trading Economics, 2020)
More than 3.5 million youths are not in employment, education or training (Stats SA, 2020)
Only 45% of school leavers have a chance of finding a job with only grade 12 on their CV (Stats SA, 2019)
At R192,600 on average to study a three-year degree, most parents cannot afford higher education fees (Old Mutual, 2019)
More than 90% of student applications will be rejected because Universities are 10 times oversubscribed (Sunday World, 2020)
Out of 190,000 new graduates, only 41,000 will find jobs (HEMIS & QLFS, 2019)
Over 33% of graduates are jobless (Stats SA, 2020)
The bottom line is this: Earning a living in South Africa is impossibly hard when you are young, unskilled and inexperienced... even with an expensive degree from a prestigious university!
Additionally, according to the South African Reserve Bank, our economy shrunk by about 8% in 2020 due to the pandemic and ongoing lockdown which means the situation is set to become even more difficult for youth seeking jobs.
Another problem is our schooling system which trains you to become an employee and makes you dependent on job opportunities in the process. That is good and well; schools are playing their role because every economy needs employees. But, right now you need the ability to create your own opportunities because of the jobs shortage.
Therefore, entrepreneurial skills are worth much more to you today than what you were taught in school. In fact, entrepreneurship skills are vital in today's economy if you want to thrive instead of barely survive.
We recognise this critical skills gap at the School of Entrepreneurship while we understand that you feel unsure about your field of study and career options because you know nothing about the world of business yet.
It is not your fault because you were not taught to be 'business-savvy'.
Fortunately for you, our 8-month Entrepreneurship Mastery Programme (which requires only an hour or two of your time per day) is an online training and coaching programme that gives you exposure to 19 areas of modern business.
You get real and accomplished entrepreneurs as your coaches who equip you with the mindset, insight, skills, and tools needed to:
define a direction and goals for your ideal career path;
create income-generating opportunities as a self-sufficient individual;
design and start a business as a capable entrepreneur; or
make an informed decision when choosing a field of study if you want to get a job instead.

After completing the programme, you will be equipped to stand on your own two feet and work towards making your dreams reality, whether you work for someone else or become an entrepreneur.
Consider that the average person spends 90,000 hours at work during their lifetime. That means you will spend one third of your life at work. And the scariest thing is, 85% of workers hate their jobs according to Gallup's World Poll.
With that in mind, do you think you should understand the business world before choosing your field of study and subsequent 40-year career?
We think so too because...can you imagine being miserable from 9-to-5 almost every day for the next four decades of your life?
Do not make the mistake 85% of school-leavers make; the mistake of choosing the wrong field of study; a mistake you will have to live with for the next 40 years!
Instead, check out our Entrepreneurship Mastery Programme to see how you can design a career you love around a purpose that excites you.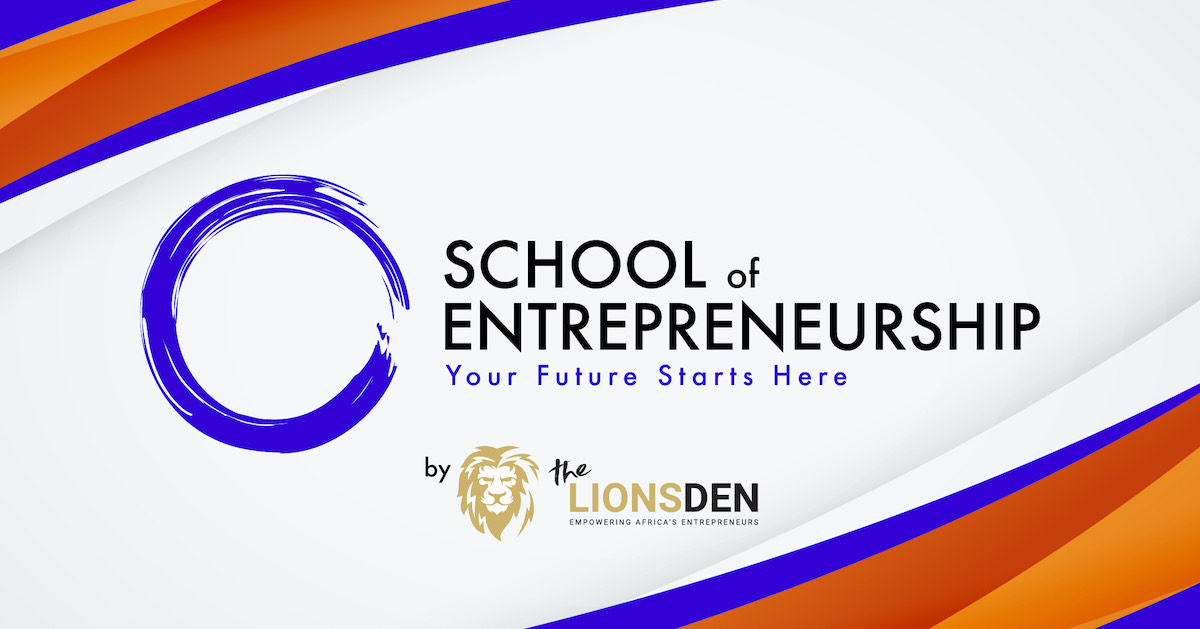 'We bring you the latest Garden Route news'