PROPERTY NEWS - Just about everything can be done online these days, from inter-continental board meetings to ordering groceries and even finding love. However, purchasing a property based on its online listings photos is a lot like proposing to a Tinder match before meeting up in person - risky, to say the least.
"I think of the time my wife and I booked a room in a hotel on the beachfront of Miami, recalls Adrian Goslett, regional director and CEO of REMAX of Southern Africa.
"When we arrived, we found that the glorious ocean view described on the website was a mere glimpse of blue that could only be seen if you stuck your head out of the window and turned it at a right angle to see through the many tall trees that blocked the view.
"Also, the online description neglected to let us know that our room would be above a crab shack restaurant that stayed open until midnight. While booking a hotel room is a relatively low investment, regretting a property purchase has drastic financial implications. I would heed caution to buyers who purchase a property without coming to view it in person.
"Digital marketing tends to highlight the good features of a home and exclude its bad points. Beyond this, photographs and even videos can be deceptive in terms of dimensions. A photograph or video can sometimes make a space appear smaller or larger than it is in actuality," warns Goslett.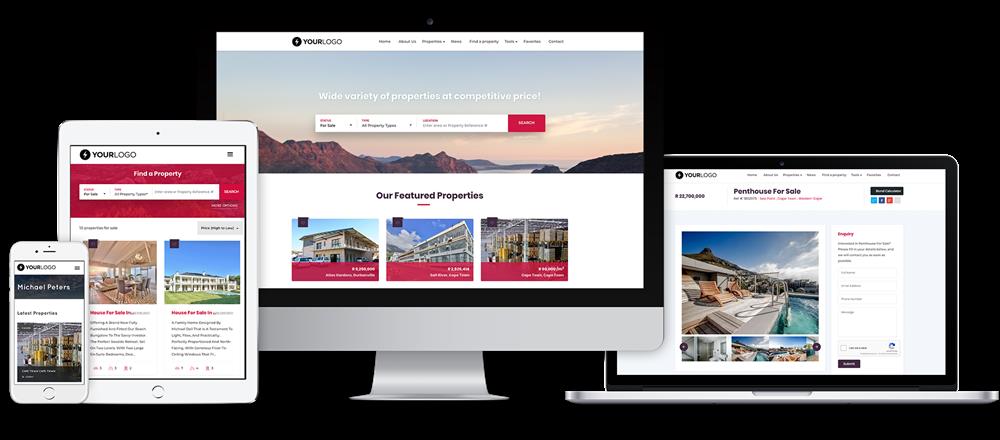 Buyers most often purchase on emotion and then justify with fact and reason.
That's not to say that listing portals are bad. If used correctly, these portals can be an incredibly helpful tool in letting real estate agents know what kind of home a buyer is interested in.
However, as useful as these portals are, we also need to realise their limitations. "Buyers most often purchase on emotion and then justify with fact and reason.
"Spending too much time online and not enough time going to view properties in person will hurt buyers' chances of finding their dream home. Sometimes, all it takes is to physically walk into a property to change a buyer's mind from a maybe into a signed offer to purchase," says Goslett.
'We bring you the latest Garden Route, Hessequa, Karoo news'