MOSSEL BAY NEWS - The first baby girl to be born was Shareta Khana's at 10.40. She weighed 2.680 and is 49cm.
At 11:35 another girl was born and proud mother Fatimha Claassen held her baby girl weighing 3.710 and 47cm.
At 13:20 Sesethu Xingashe gave birth to a little boy weighing 3.680 and 50cm. The last baby girl for New year was born at 19:05 and mother Anet Seconds held the small little bundle of joy weighing only 2.7 and 49cm.
There were no births at Life Bay View Hospital on New Year's day.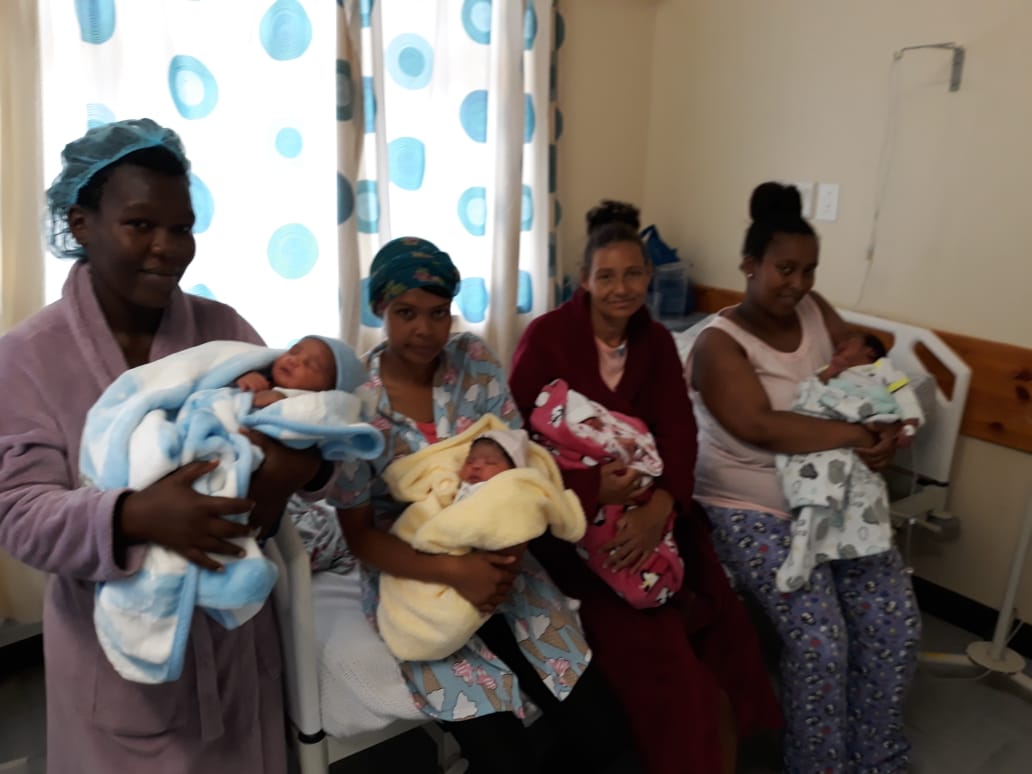 Happy mothers with their Christmas bundles of joy.
'We bring you the latest Mossel Bay, Garden Route news'