MOSSELBAAI NUUS - Die 70-jarige Petrus Groenewalt van Hartenbos en die 68-jarige Julius Verhoog van Island View is steeds vermis.
Ondanks 'n uitgebreide soektog is daar steeds geen teken van Groenewalt, wat laas op Dinsdag, 9 Maart deur sy vrou gesien is toe hy hul huis op Hartenbos in sy wit Toyota Hilux-bakkie verlaat het.
Groenewalt se bakkie is die volgende dag verlate langs die pad by Saasveld in George gevind. Die polisie, 'n snuffelhond, lede van Working on Fire en die Wildernis-reddingseenheid soek steeds daagliks in die gebied, maar kon nog geen teken van Groenwalt vind nie.
Net so is daar steeds geen taal of tyding van die vermiste Verhoog, wat laas op 28 Februarie in sy grys Citroën op Mosselbaai gesien is, nadat hy sy woning by Island View verlaat het nie.
Op Woensdag, 17 Maart het die polisie met die hulp van 'n hommeltuig die soektog in die Saasveld-gebied voortgesit.
Die polisie doen 'n beroep op enige ooggetuies of inwoners wat dalk die Citroën met registrasienommer CBS 52389 sien, om die ondersoekbeampte in die saak, kapt Carl Cornelius te kontak (079 879 9003).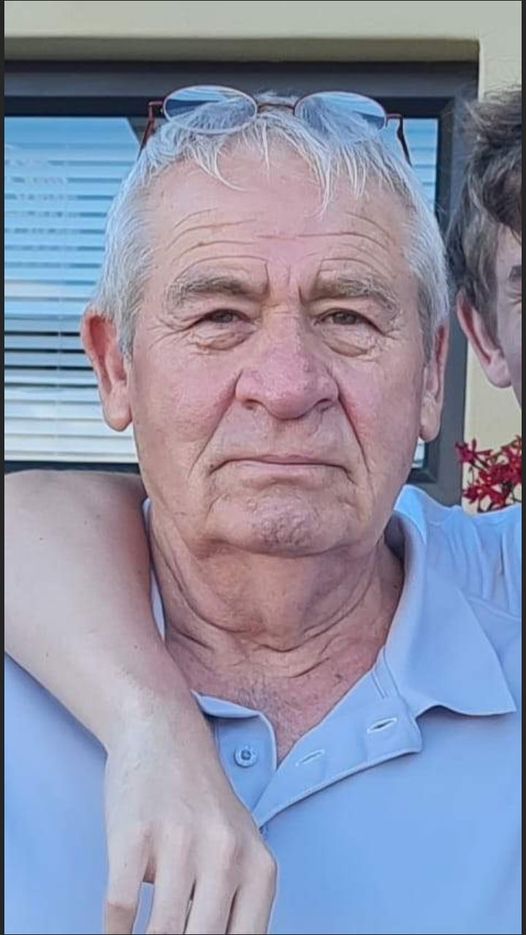 Julius Verhoog
Vorige artikel: Geen teken van twee vermistes
'Ons bring jou die nuutste Mosselbaai, Tuinroete nuus'