MOSSEL BAY NEWS - Introducing The Stalker. Another Mossel Bay world first, it is a new, specially designed, self-propelled cage used for getting close to great white sharks.
With Mossel Bay being one of the premier breeding locations of great whites globally and the marine authority, Oceans Research Institute, being based here, this cage was deemed necessary to study great whites even more closely than before.
There are only four or five of these types of cages in the world, but of course none the same as this one.
Click here for a photo gallery.
Only place in SA
Mossel Bay is the only place in South Africa where one can see great whites breaching significantly, so an international Discovery Channel TV crew was here to film these predators and the use of The Stalker for a whole three weeks in May.
The crew interviewed Oceans Research director Dr Enrico Gennari for the 50-minute documentary, Air Jaws Strike Back, which will reach tens of millions of people worldwide. "It was based on me and my research," Gennari says.
It will be aired during Discovery Channel's Shark Week, an annual occurrence, which starts on 22 July this year.
Discussing The Stalker, Gennari told the Mossel Bay Advertiser: "We wanted to make something new and lighter, but still strong in terms of safety, using the latest technology.
Expert
"We gave the specifications to an expert who specialises in welding aluminium. The design was certified by an industrial engineer in Mossel Bay. It is similar to a strong, underwater 'scooter' with an engine, which divers use to move faster.
"It's also similar to a small missile attached to a submarine."
Gennari says The Stalker can reach several knots in speed.
"We gave it the nickname, The Stalker, because the engine is silent and allows us to approach great whites without scaring them," he says.
The dimensions are 3mx1.5m. In the front is a large opening with a window for the camera man. The bars of the cage are wide apart, so most marine species swim through them, but great whites stay outside.
"We're designing a system so the cage can move up and down, something similar to the buoyancy control device of a diver. It can inflate with air and allow the air out. It will be a bit larger than a diver's," Gennari notes.
Buoyancy
The Stalker is currently in Plettenberg Bay, where a few of its features are being upgraded and the buoyancy system is being finalised. It will be housed permanently at the old Mossel Bay Yacht Club premises.
Air Jaws is likely the most famous shark documentary series made, so Air Jaws Strike Back should be popular, Gennari notes.
"There were a few South Africans in the film team, but the production company was from the US.
"There was another documentary made, also for Shark Week, for which the crew used our research facility to film shark behaviour, but that is part of another series. It is a more general documentary.
Big publicity
"So, Mossel Bay will be featured twice during Shark Week," Gennari enthuses. There will be seven to 10 doccies from all around the world for Shark Week, so it is significant that two of these feature Mossel Bay," he stresses.
"This is big publicity for our town. It is important to keep the great white in this bay for ecotourism."
Problem with longliner boats
"We have a major problem with longliner boats. They are deliberately catching sharks. There are three or four boats roaming the Western Cape waters.
"There is not much regulation. Boats must keep a tracking system. Often they do not. They must have an observer on the boat, which they do not have. Also, they must not catch fish in protected marine areas. Just last month a boat was caught fishing in a marine protected area.
"The problem of longlining is not being managed properly by the Department of Fisheries," Gennari says.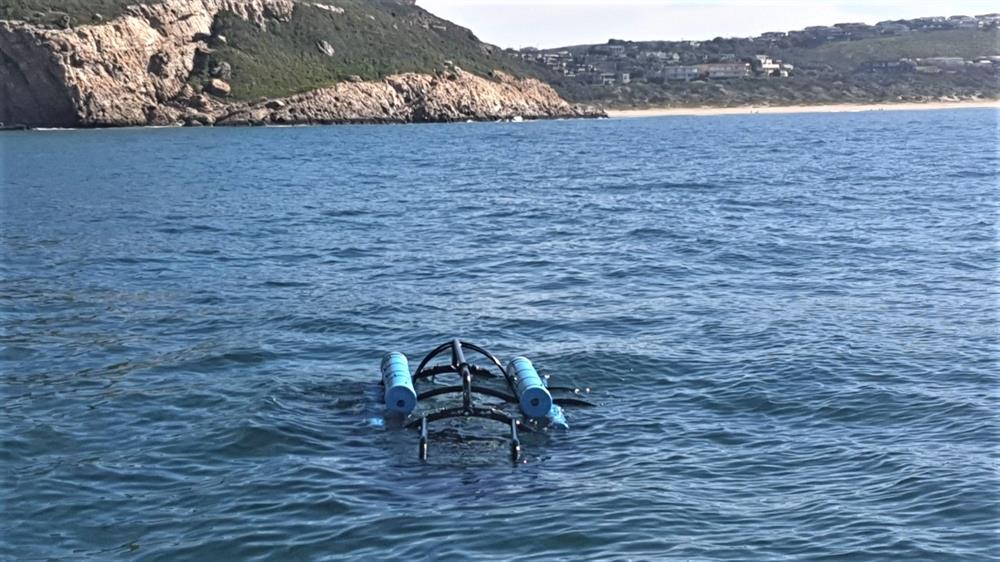 To see underwater footage of The Striker and of sharks taken in Mossel Bay, see Air Jaws Strike Back on the Discovery Channel during Shark Week, starting on Sunday, 22 July.
'We bring you the latest Mossel Bay, Garden Route news'