GARDEN ROUTE NEWS - Two Garden Route District Municipality (GRDM) officials, Ms Tippie Bouwer and Mr Wouter Jacobs, were tasked this week to collect food items from the Department of Social Development (DSD) in Cape Town.
The items will be shared with temporary homeless shelters in the Garden Route District.
Executive Mayor of GRDM, Alderman Memory Booysen, once again welcomed the third donation of its kind and extended his appreciation and thanks to DSD for continuously assisting all municipal areas within the Garden Route with not only essential food items, but also psychosocial support.
"As the rate of infections climb an all-government approach becomes more important and essential to successfully combating the pandemic," said Booysen. The DSD offers an array of programmes that provides specialized psycho-social support. These programmes include, amongst other; care and support to families programme, the child care and protection programme, the victim empowerment programme, substance abuse programme, the disability programme, as well as in the current social relief of distress programme.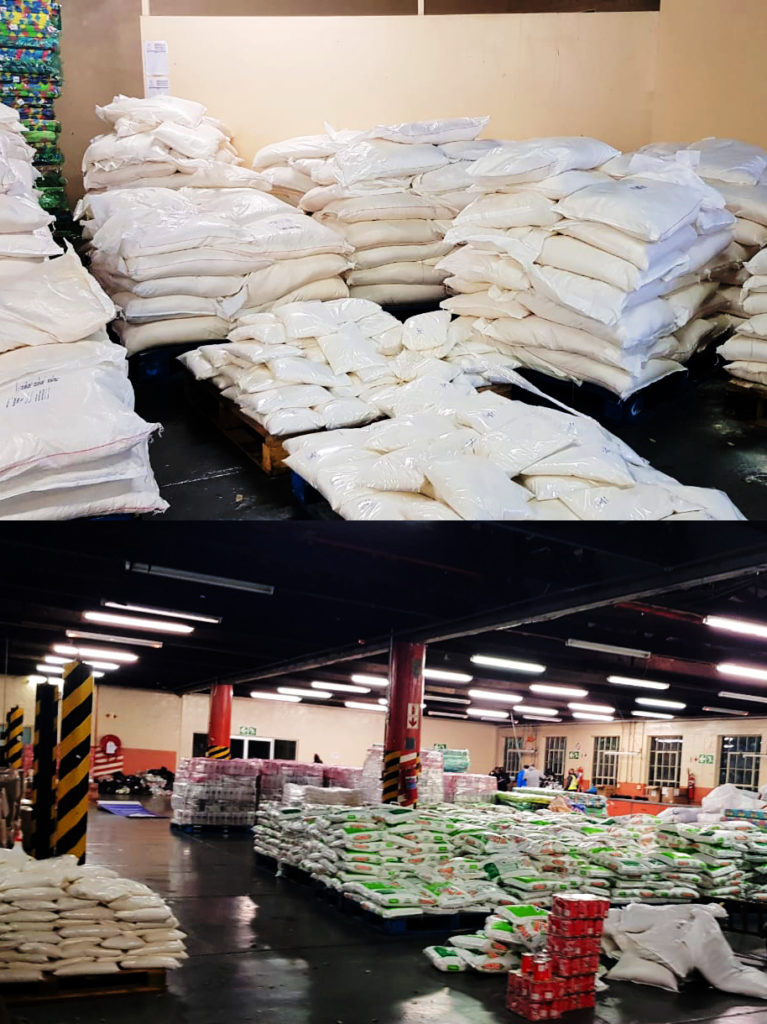 Items collected from DSD in Cape Town.
Mr Otto, GRDM Manager, Disaster Management and Chairperson of the Command Centre, acted swiftly after he was alerted about a that food at shelters might run out of food in the near future. According to Otto, "the items will be shared with homeless shelters along the Garden Route coastal towns".
"This is the second time that the GRDM drove to Cape Town to collect food items to assist homeless community members," said Otto. Food relief items include porridge, beef soup, chicken soup, juice, pasta, mince, chicken casserole and pilchards.
Currently, the number of homeless people sheltered in the region stands at 273 Hessequa stands at 19, Mossel Bay at 82, George at 55, Bitou at 40 and Oudtshoorn (including Kannaland) at 12.
Kitchens where food are prepared for the homeless continue to adhere to the Certificates of Acceptability issued by GRDM Environmental Health Practitioners. Visits by EHPs to the shelters also happen on a frequent basis.
'We bring you the latest Garden Route, Hessequa, Karoo news'