Advertorial
MOSSELBAAI NUUS - Midde-in 'n tydperk van buitengewone uitdagings wêreldwyd, sprei die dinamiese span by Property Monopoly hulle vlerke nog wyer. Dié agentskap, wat van krag tot krag gegaan het in die afgelope agt jaar, open nou ook 'n tak in Danabaai.
Puik span
Sedert 2013, help Property Monopoly met sukses hul kliënte om eiendomme in die groter Mosselbaai te koop, te verkoop, te huur en te verhuur.
"Ons etos was nog altyd om ons kliënte se verwagtinge te oortref deur 'n uitsonderlik professionele diens te lewer," verduidelik Corné Olivier, eienaar van die agentskap.
Property Monopoly spog met 'n verkoopspan van 19 en Corné sê met trots dat sy agente uitstekend opgelei is in hul veld. "Ons het besondere sukses in ons alleenmandate en glo aan 'n goeie bemarkingstrategie. Ons styl is warm en vriendelik. Ons span is dinamies en gemotiveerd. Hier is spanwerk die wagwoord."
Vir Corné is nog 'n sleutel tot hul sukses dat die span, met hul uitnemende kennis van die plaaslike eiendomsmark, al jare met mekaar saamkom. "Ons is bevoorreg om kliënte te hê wat ook herhaaldelik na ons toe terugkom."
Dinamies en toekomsgerig, span hulle ook die jongste tegnologie in om die beste diens moontlik te verseker.
"Property Monopoly bied 'n omvattende diens wat alle eiendomsverwante navrae betref."
Danabaai
Property Monopoly brei uit na Danabaai om hul verhoudings met kliënte te versterk. Hierdie markuitbreiding, bied die agentskap geleentheid om selfs groter lojaliteit onder hulle kliënte te bou."Met die opening van 'n tak in Floraweg, Danabaai sal ons 'n verskeidenheid van eiendomme te koop of te huur aanbied op verskillende geselekteerde platforms, terwyl die hooftak in Hartenbos steeds voortgaan om professionele diens aan ons kliënte te lewer."
Corné sê hierdie nuwe tak, bied die perfekte geleentheid om nuwe kliënte te bereik met hulle innoverende benadering om verhoudings te verdiep deur middel van 'n passievolle, bekwame span, wat Danabaaiers eersdaags sal ontmoet.
Uitdagings
Corné verduidelik dat Property Monopoly gerat is vir die uitdagings wat die huidige mark bied. "Om jou eiendom te verkoop in 'n sogenaamde 'shift'-mark, is tans dalk 'n groter uitdaging as ooit tevore. Ons verstaan die huidige mark. As daar 'n skuif in die mark kom, moet ons saam skuif."
'n Verskuiwing in die mark onderstreep die noodsaaklikheid van 'n eiendomswaardasie. Alles begin dáárby om te weet wat jou eiendom werd is.
"Ons nuwe aanlyn-waardasiestelsel bied 'n in-diepte, markverwante assessering, gekombineer met ons agente se kennis van 'n spesifieke omgewing, asook verkoopsinligting van 'n woonbuurt en die verkoopsagent se eie kundigheid, om hulle die voordeel te gee om te weet presies wat hul eiendom werd is."
Met die rentekoers op sy laagste in bykans 50 jaar met 'n prima uitleenkoers teen 7.25%, meen Corné dat dit die ideale tyd kan wees vir diegene wat vir die eerste keer eiendom koop of vir dié wat dalk lankal hulle oog op 'n droomtuiste het, om nóú die groot stap te neem. Property Monopoly het as deel van hul grondbeginsels, 'n filosofie om met mense in verhouding te staan sodat hulle kliënte se besluite op absolute vertroue gebaseer kan word.
"Property Monopoly, Hartenbos en nou ook Danabaai sien uit om u te ontmoet. Stap gerus in en kom kuier vir ons. Ons nooi u uit om ons te beproef vir 'n gratis waardasie op u eiendom. Ons diens die hele area vanaf Danabaai reg deur tot by Glentana."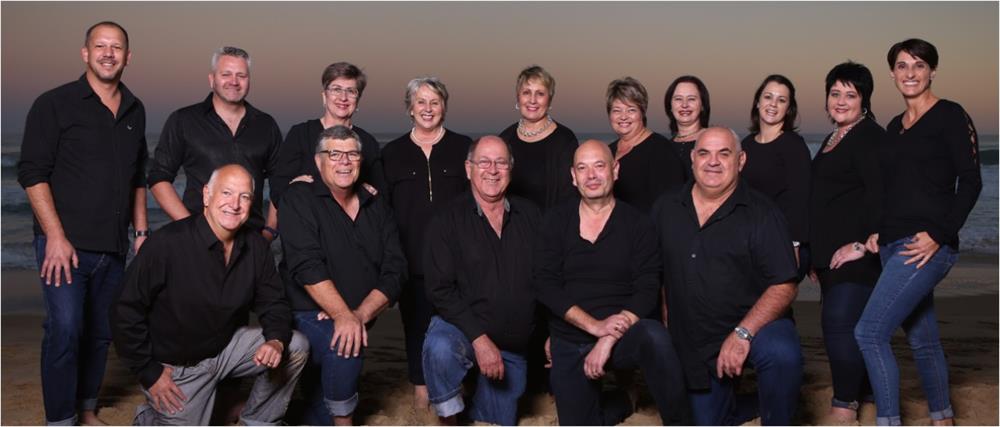 Property Monopoly se raakvatspan: van links, agter: Rudi Louw (plase en kleinhoewes), Corné Olivier (hoof-uitvoerende beampte), Erica Taljaard (Hartenbos tot Diaz), Elsa Olivier (Hartenbos tot Diaz), Delean Booyens (Mosselbaai), Tania Johnson (verhurings), Alouette Botha (Klein- en Groot Brak), Wendy Myburgh (vakansieverhurings), Sumari Craven (kantooradministrasie), Antionette du Preez (Mosselbaai en Heiderand). Voor: Leon Struwig (Danabaai en Island View), Tertius Taljaard (Danabaai-spanleier)
'Ons bring jou die nuutste Mosselbaai, Tuinroete nuus'