MOSSEL BAY NEWS - A truck travelling from Cape Town in the direction of George this morning, after allegedly swerving for another vehicle, left the road and subsequently overturned.
The incident took place at 06:45 in close proximity to the Caltex service station on the N2, also known as Rietvlei. The 27-year-old truck driver is unharmed.
"No other vehicles were damaged during the incident and no other injuries were reported," said Sgt Kapp, spokesperson of the KwaNonqaba Police.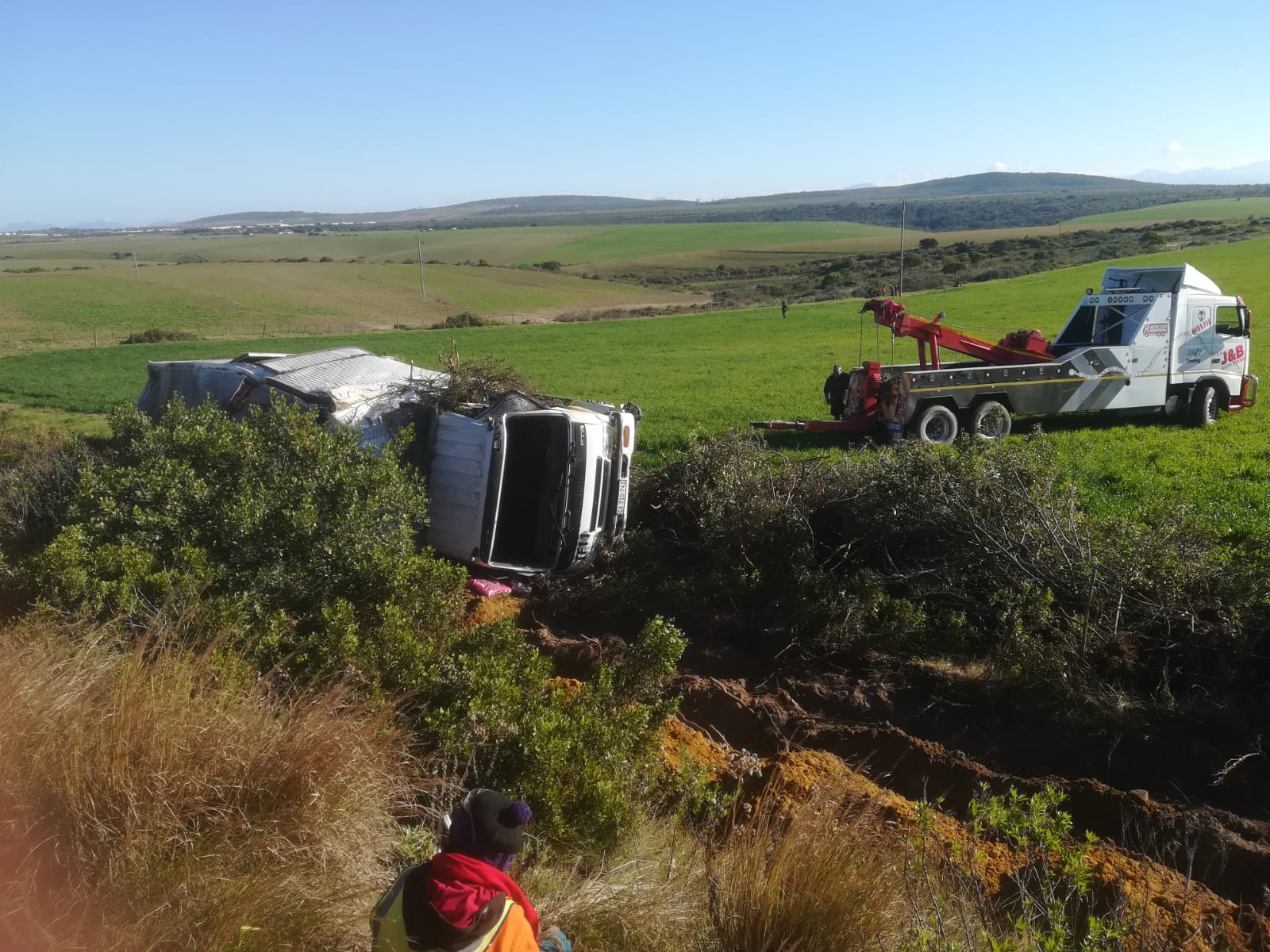 The truck driver is unharmed.
'We bring you the latest Mossel Bay, Garden Route news'