Update
MOSSEL BAY NEWS - Mossel Bay Municipality has confirmed that the fire raging in the Hartenbos Heuwels area is out of control.
Areas of greatest concern now are the area between Menkenkop and Seemeeupark and the area behind Sonskynvallei up to the Welbedagt Road.
Apart from two houses that were damaged, one firefighter was injured.
The municipality has not issued any official evacuation orders but scores of residents have since moved their pets and elderly to safety.
Listen to Rowena Hendricks, municipal communications and marketing officer
The community can assist firefighters with donations of 500ml bottles of water or cold drinks, energy bars, fruit such as bananas and non perishable food.
Donations can be dropped off at the Mossel Bay Fire station on Louis Fourie Road.
The R328 between Mossel Bay and Oudtshoorn has been reopened.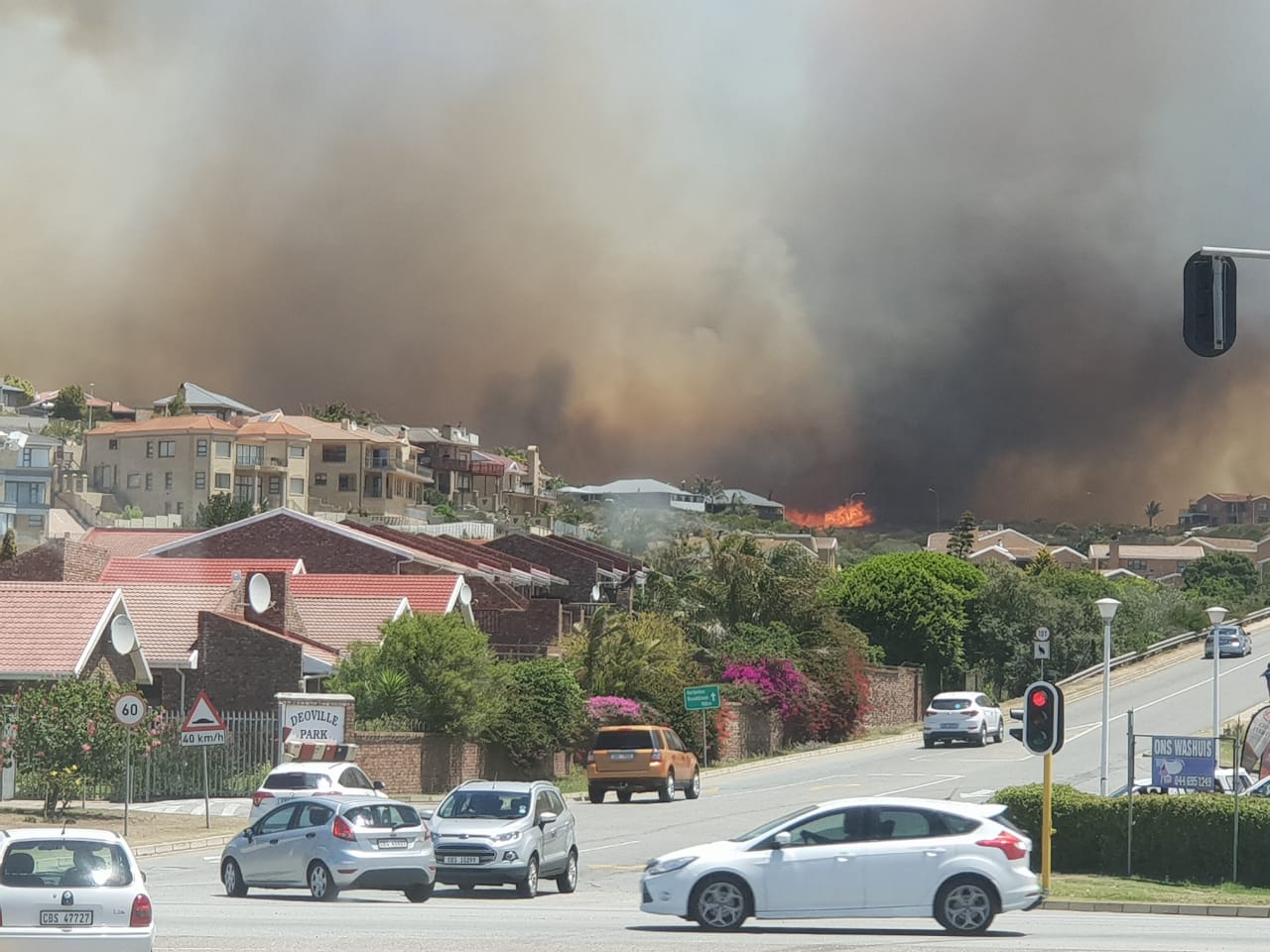 Photo: Supplied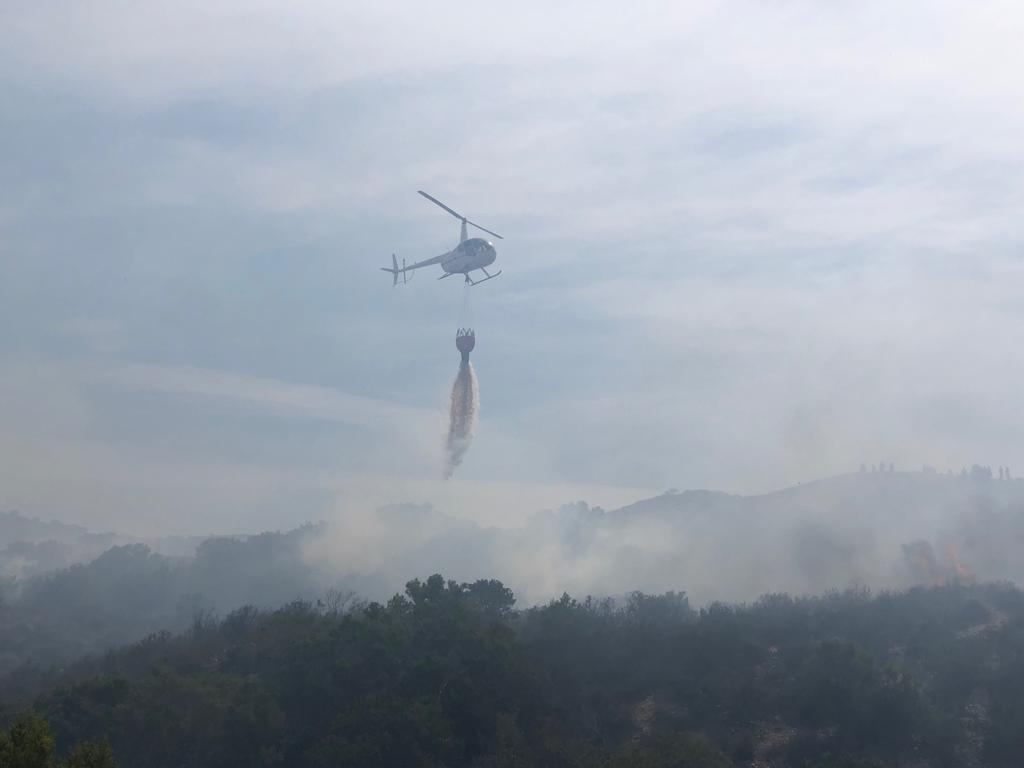 A helicopter bringing much needed water in Sonskynvallei.
'We bring you the latest Mossel Bay, Garden Route news'