MOSSEL BAY NEWS - Believers, answering a call to action, were this morning seen walking from their various neighbourhoods as part of a prayer walk.
The participants, bearing masks and some sporting the South African flag, gathered in prayer at the end of their journey.
The group, mindful of social distancing, formed a large circle in an open space on Bill Jeffrey Avenue.
A prayer walk was also hosted in Great Brak River.
Pastor Debbie Benjamin, well known radio presenter and evangelist said that the purpose of the walk was to pray for South Africa. "This virus descended on our country unexpectedly. We know that medical science is important, but there is great power in prayer. We are also praying for the re-opening of our churches. People are yearning for fellowship and worship."
Leader of Icosa in the Western Cape, Dawid Kamfer also participated in the walk. Kamfer addressed a letter to Premier Alan Winde last week, making a plea for the re-opening of churches. "We in no way, during this walk wanted to be in contravention of the law, but there is a tremendous need to pray together."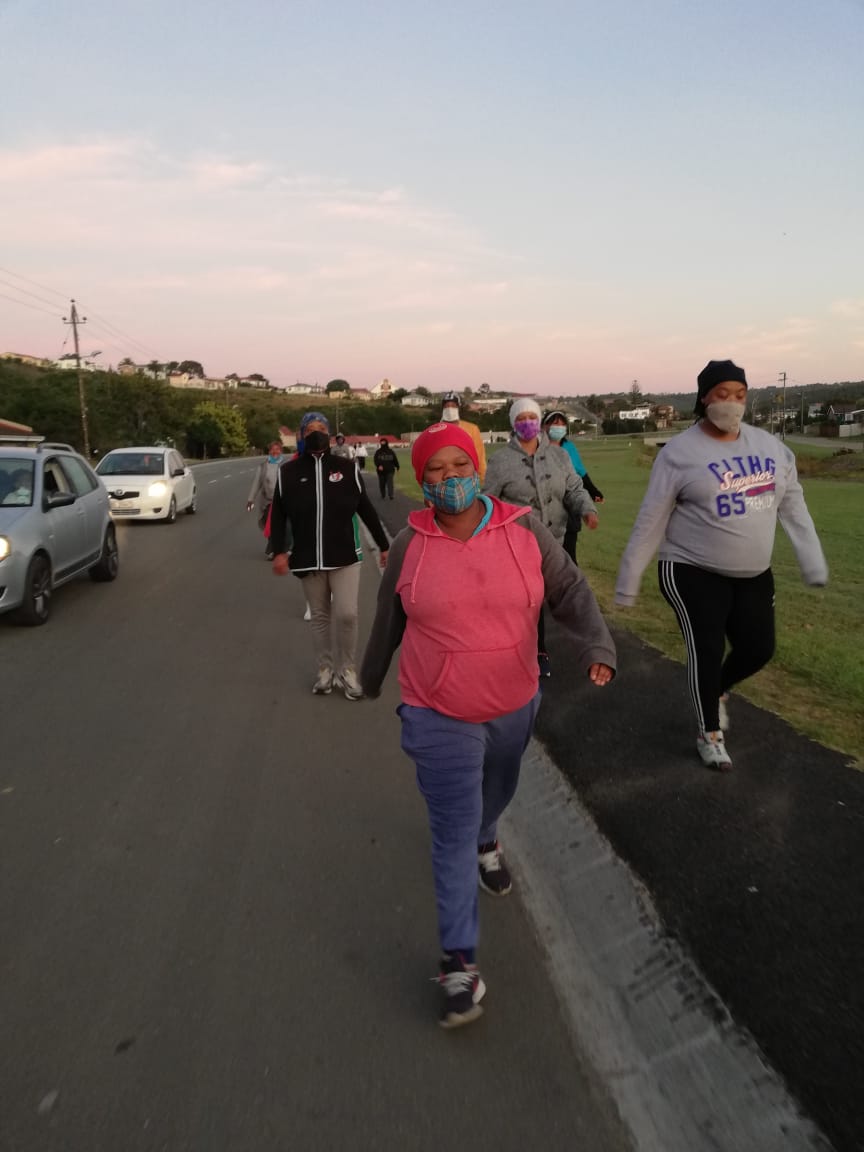 Everyone was mindful of social distancing.
Watch a video below.
'We bring you the latest Mossel Bay, Garden Route news'