PROPERTY NEWS - Demand for smaller homes has been growing in recent years, and because many buyers considering trading down in size are used to the larger homes South Africans have traditionally enjoyed, effective utilisation of space is becoming a primary factor in decision-making.
"More and more people are embracing the idea of smaller, low-maintenance homes that don't demand the sacrifice of all our ever-dwindling leisure time and spare cash to maintain, but there are a number of concerns such as perceived pokiness and a lack of storage space," says Jill Lloyd, area specialist in Rondebosch and Claremont for Lew Geffen Sotheby's International Realty.
"Just because a house is smaller doesn't mean it has to be dark and cramped. I think we only need to look at the type of houses that there are in London to see where Cape Town's changing property landscape is headed," she says.
"I have seen a number of returning young expats come up with some ingenious storage and space utilisation ideas that they saw in the UK." The first rule when renovating or building your new compact home is to identify your spatial needs and how you will use your home in order to maximise every inch of the plan.
Photo: www.gardeningknowhow.com
She offers further guidelines for optimising space:
Keep it light
Paint walls in light colours to open up the room and use a light flooring option like blonde wood. And by enlarging small windows or lowering high sills, or even replacing windows with French doors, you let in more natural light and expand sightlines beyond the interior.
As a rule of thumb, the brighter a room is, the bigger it looks.
Be canny about storage and work spaces
Drawers can be fitted under the stairs, storage space in the risers of stairs, while floating wall shelves and furniture like beds and couches with pull-out drawers are all clever options.
Repurpose spaces
A previously empty corner can be turned into into a kid-friendly seating and storage area.
Decorate to scale
A couch that is too big or too small immediately makes the whole place feel off. Proportion in a small space is also critical. This can be achieved by combining different-sized objects that relate to each other.
Larger items need medium and smaller-sized pieces like lamps, side tables, and well-placed accessories to create balance in a room.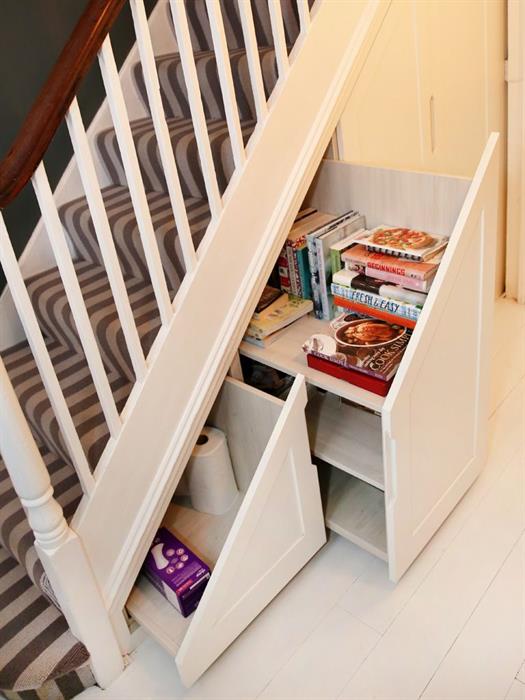 Photo: thearchitecturehomecom
Garden
"A small well-planned garden with shrubs and small trees that attract birds can create wonderful indoor / outdoor living," says Lloyd, adding that the all-important stoep and braai can be covered and form part of the house.
"If there is enough space, a small plunge pool can be incorporated, but pools are generally less popular these days because of the running costs and the water supply."
Lloyd believes modern compact homes will be the best investment properties for the foreseeable future for a number of compelling reasons.
"Not only are property prices still high for many budgets, but skyrocketing rates make it crazy for people to waste money on rooms in a house that they seldom use and pools that they never swim in. It's also difficult to maintain large gardens with the water restrictions and rising water costs.
"There has also been an increase in empty-nesters who don't feel that the time and cost of maintaining a large property is worth it after the children have flown the coop, and millennial buyers tend to prefer low-maintenance, hi-tech homes."
'We bring you the latest Garden Route, Hessequa, Karoo news'