MOSSELBAAI NUUS - Die Mosselbaai, oftewel Blaize Away-bomgat van die Memorable Order of Tin Hats (MOTHS) was op Sondag, 16 Mei die gashere vir die jaarlikse Border Boys- gedenkparade.
Dit word ter nagedagtenis van gesneuwelde soldate van die Suid-Afrikaanse Weermag gehou.
Die parade is tradisioneel aangebied as 'n kransleggingseremonie vir die gemeenskap, asook militêre veterane waar soldate wat tydens die grens- of bosoorlog gesterf het, gedenk word.
Die MOTH Border Boys parade word landswyd aangebied. In die Tuinroete is hierdie parade juis deur die Blaize Away-bomgat begin.
Dit word as een van die mees belangrikste herdenkingsparades vir huidige generasie veterane beskou.
Die parade, wat goed ondersteun is deur veterane en lede van die publiek, was 'n trotse geleentheid waartydens emosionele herinneringe beleef en stories uitgeruil is.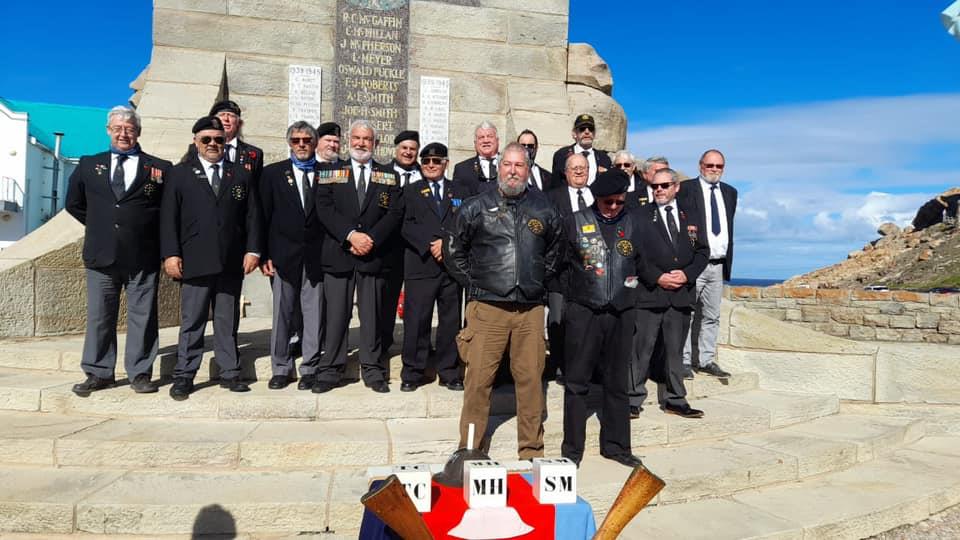 Militêre veterane tydens die Border Boys-gedenkparade op Sondag, 16 Mei.
'Ons bring jou die nuutste Mosselbaai, Tuinroete nuus'