MOSSEL BAY NEWS - Most people cannot resist a cute puppy or a fluffy kitty. However, these cute animals grow and at some stage they have their own offspring.
The SPCA says this is where the problem of unwanted or stray cats and dogs stems from.
"One female dog and one male dog and their offspring can produce 67 000 puppies in only six years," says the SPCA.
The statistics for cats are even more scary: one female cat and one male cat can produce 370 000 cats in seven years.
The mission of the Garden Route SPCA Mossel Bay and George branches is to sterilise as many cats and dogs as possible to minimise animals being born into homelessness.
"If you do not have the means to visit a private vet, you can always opt to visit the vet room at the SPCA branches and have your animal sterilised at an affordable rate," the SPCA says.
Mossel Bay boasts a brand-new vet room and the staff are looking forward to welcoming you.
There are many myths regarding sterilising animals. However, it is proven the operation has no effect on the dog or cat and actually makes the dog more alert and increases his protective instincts, as well as minimises sexual and territorial aggression in cats and dogs.
Cats become more affectionate and less inclined to wander off their territories. Both dogs and cats are less inclined to urinate or spray in the house and the general activity level of the dogs is lowered. Sterilisation also minimises the likelihood of dogs having prostate problems.
For more information, contact your local friendly SPCA official (044 693 0824).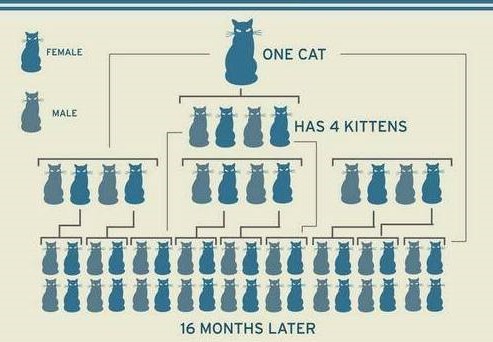 One female cat and one male cat can produce 370 000 cats in seven years.
'We bring you the latest Mossel Bay, Garden Route news'