Sponsored Content
GREAT BRAK RIVER NEWS - The Mossel Bay Municipality has appointed SMEC (consulting engineers) and Entsha Henra (contractors) for the rehabilitation of Long Street and Stasie Road, as well as the upgrading of a portion of Sandhoogte Road in Great Brak River.
The construction period is around 11 months. Construction will commence during February 2020 and will be completed by mid-December 2020.
The scope of works includes the rehabilitation of Long Street and Stasie Road, with new walkways and parking areas to be constructed in various areas. A new traffic circle will be constructed at the intersection of Amy Searle Street and Long Street, and the bridge between Long Street and Stasie Road will also be rehabilitated. A 300m portion of Sandhoogte Road will also be surfaced up to Plaasjapies preschool.
The construction of the road will be done by means of half-width construction, with traffic accommodated intermittently by means of "stop-go" control.
Every effort will be made to ensure that access to all properties will be maintained and to ensure that disruption is kept to a minimum. The Public, businesses and owners are requested to please remain patient during the construction period.
The plan below indicates the extent of construction works.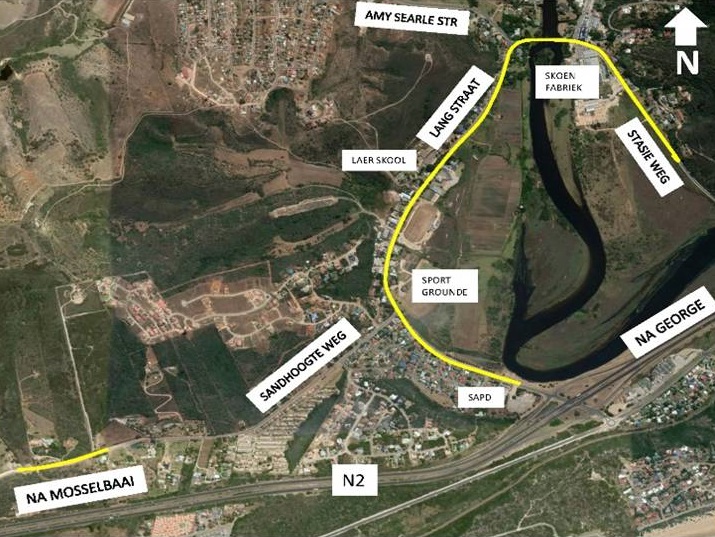 'We bring you the latest Garden Route news'