Sponsored Content
GREAT BRAK RIVER NEWS - The Mossel Bay Municipality has appointed SMEC (Consulting Engineers) and Entsha Henra (contractors) for the rehabilitation of Long Street and Stasie Road, and the upgrading of a portion of Sandhoogte Road in Great Brak River.
The estimated completion date for the project is February 2021.
The scope of works includes the construction of a new traffic circle at the intersection of Amy Searle and Long Street.
The construction of the traffic circle will take place from the 19th October with estimated duration of seven days, weather dependant. There will be a detour adjacent to the construction works for light motor vehicles to and from Amy Searle street to Long Street.
The traffic on the detour will be accommodated by means of a 24 hr "stop-go" control. Heavy traffic vehicles (more than 3tonnes) will have to make use of the alternative route via Sandhoogte road past Rheebok stene and the Municipal dumpsite. The Grootbrak Bridge will unfortunately be closed during this construction. Road users from Amy Searle street that wish to go to the Clinic, Pick and Pay, Boltons, Hardware vicinity will need to drive around the estuary via Long Street and Stasieweg.
Every effort will be made to ensure that access to all properties will be maintained and that the disruption is kept to a minimum. The public, businesses and owners are requested to please be patient during the construction period.
The plan below indicates the extent of construction works.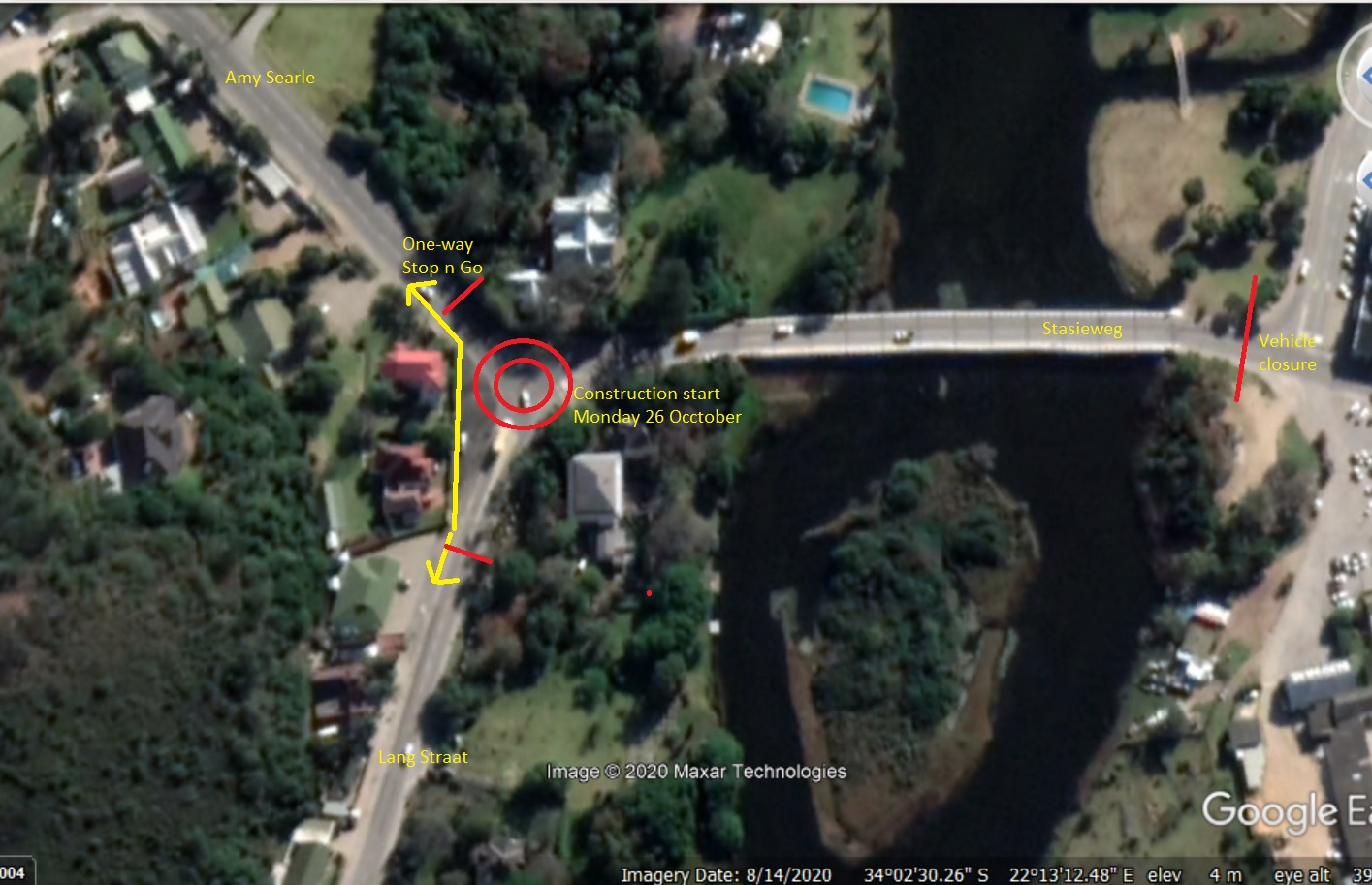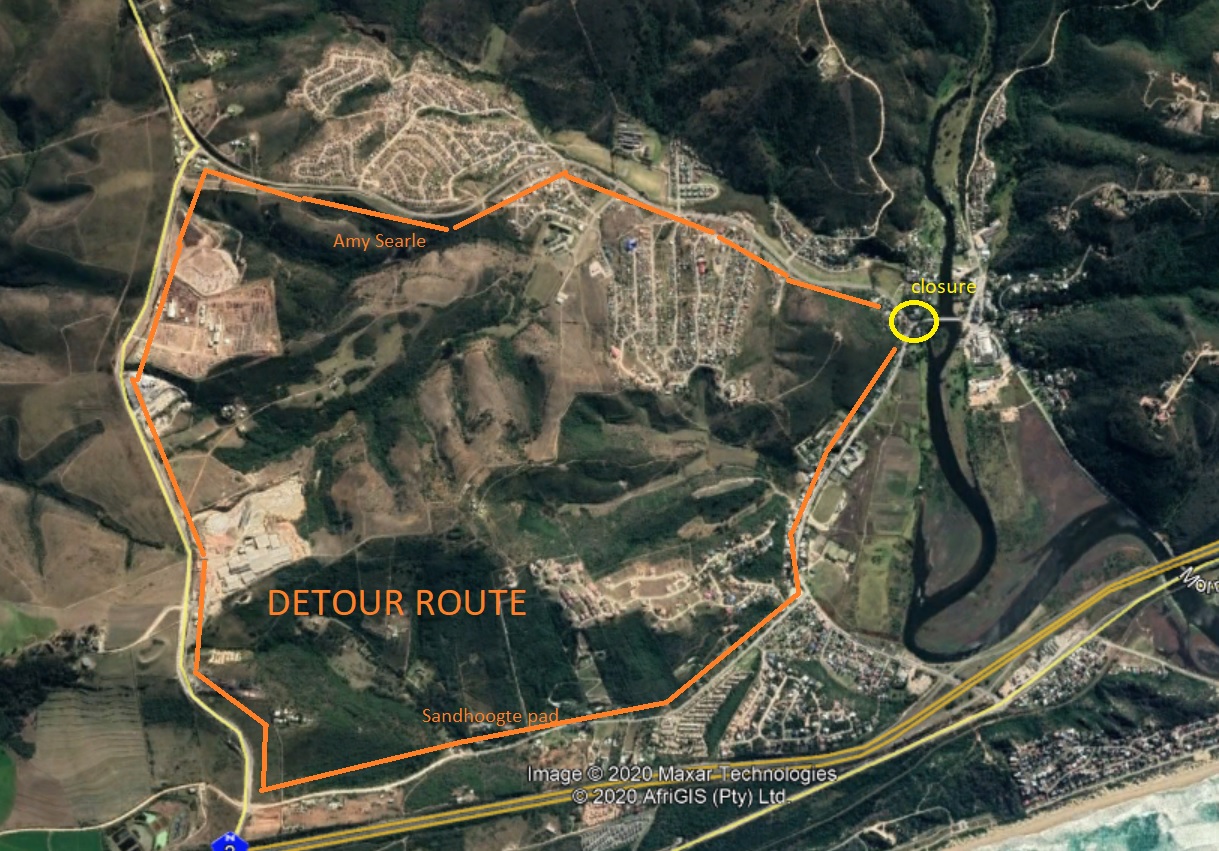 Die Mosselbaai Munisipaliteit het SMEC (Raadgewende Ingenieurs) en Entsha Henra (Kontrakteurs) aangestel vir die rehabilitasie van Langstraat en Stasieweg, asook die opgradering van 'n gedeelte van Sandhootepad in Groot-Brakivier.
Die verwagte voltooiingsdatum vir die projek is Februarie 2021.
Die aard van die werk sluit in die konstruksie van 'n nuwe verkeersirkel by Amy Searlestraat en Langstraat.
Die konstruksie van die verkeersirkel sal vanaf 19 Oktober 2020 in half-wydtes gedoen word. Daar sal 'n verbypad wees vir ligte voertuie na en vanaf Amy Searle straat na Langstraat met 24-uur ry/stop beheer. Swaar voertye (meer as 3t) sal van die alternatiewe roete via Sandhoogte pad gebruik moet maak. Die brug vanaf Amy Searlestraat na Stasiestraat sal gesluit wees vir die periode van die konstruksie van die sirkel. Verkeer sal Langtraat en Stasiestraat moet gebruik om toegang te kry na Pick en Pay, Boltons en die hardeware winkels area.
Daar sal deurentyd gepoog word om toegang tot alle persele te voorsien en te verseker dat die ontwrigting tot 'n minimum beperk word. Die publiek, besighede en eienaars word versoek om asseblief geduldig te wees tydens die konstruksietydperk.
Die plan hieronder toon die omvang van die konstrusie aan: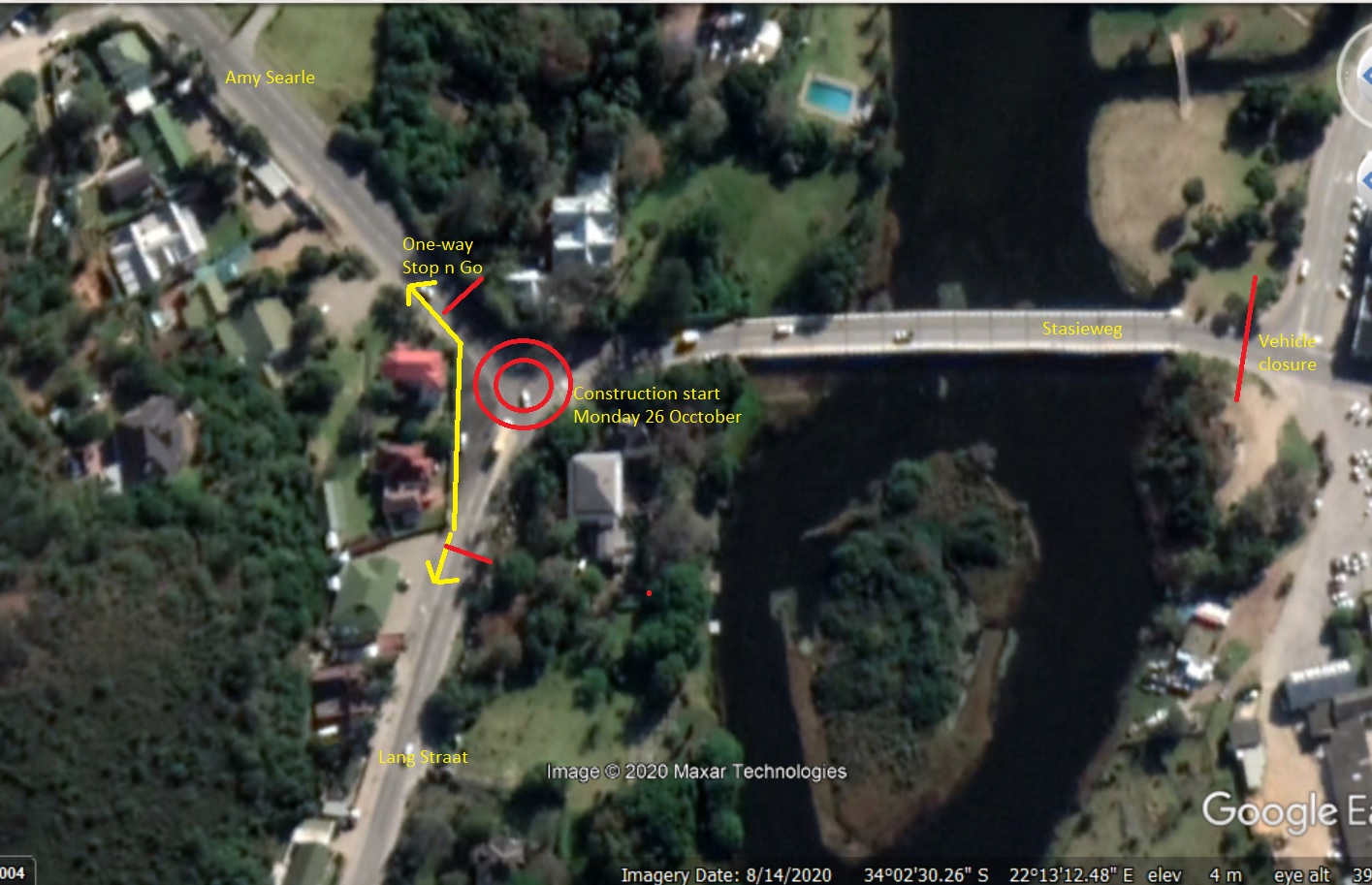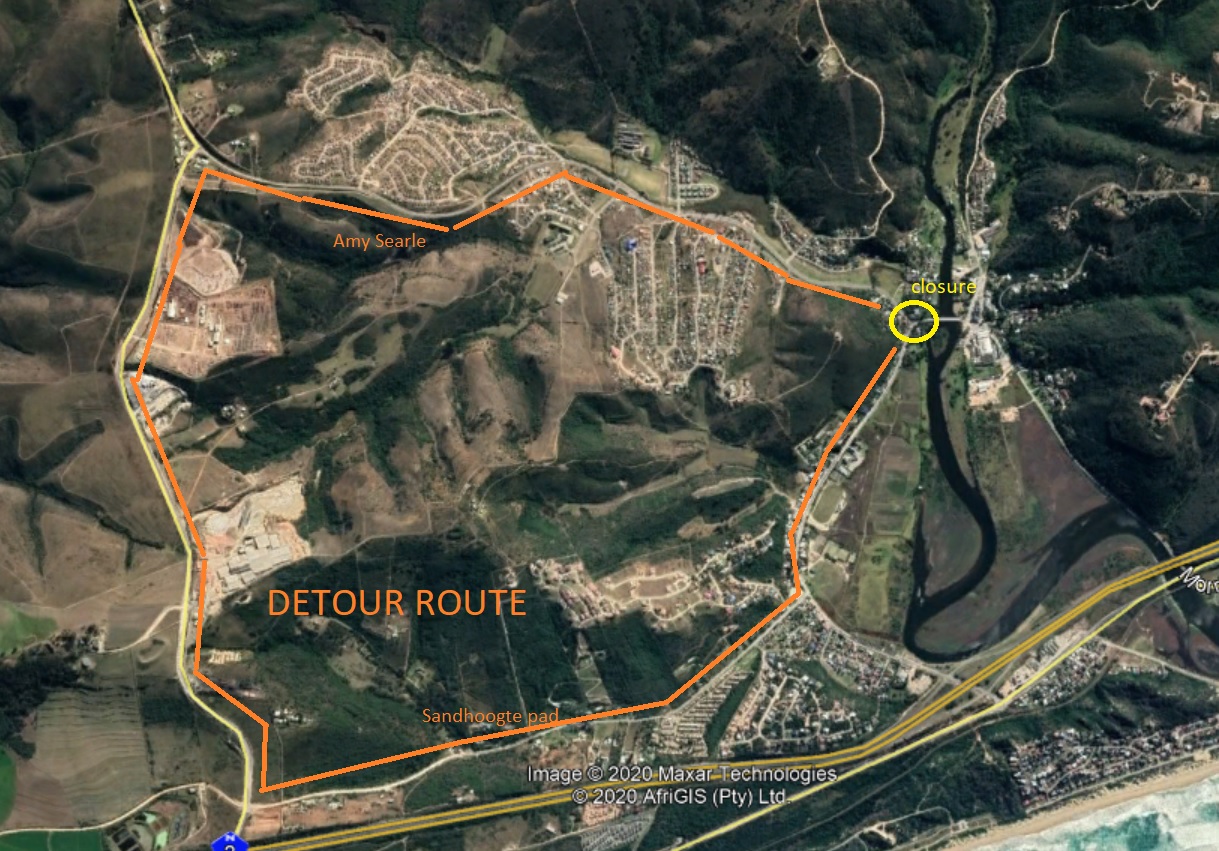 'We bring you the latest Mossel Bay, Garden Route news'