Gallery Video
MOSSEL BAY NEWS - Sao Bras High School had a break from routine when the Oceans Research Foundation hosted a career expo in anticipation of Marine Week.
Several presenters spoke to the learners regarding volunteer opportunities, skills, conservation and careers.
"For National Marine Week, we decided to do a small career exhibition for the Grade 9s. We spoke to more than 150 students exposing them to different careers in conservation," says Sophumelela Qoma from the Oceans Research Foundation.
Photo gallery: Sao Bras Marine Week career expo
Qoma says it was an eye opener to the team, that the learners didn't know much about conservation and what it entailed in terms of career opportunities. "Nevertheless, it created an opportunity to teach them about something new, that they could look into."
During the two days of presentations, Oceans partnered with the Department of the Environment, Forestry and Fisheries; ER24; and Southern Cross Lifesaving Club lifeguards.
Watch a video below:
Also among the presenters were Environmental Science graduates, Liam Swanepoel and Emmanual Mirenzheni.
Students who are currently participating in Oceans Research's skills development programme, Sea the Change, also had an opportunity to share their experiences.
"A huge thank you to the school principal, Mr David Groenewald, for allowing us this opportunity and also to Ms Debbie Jeffery for facilitating and coordinating the sessions," Qoma said.
For more information about the Oceans Research Foundation, contact Qoma (sophu@oceans-research.com).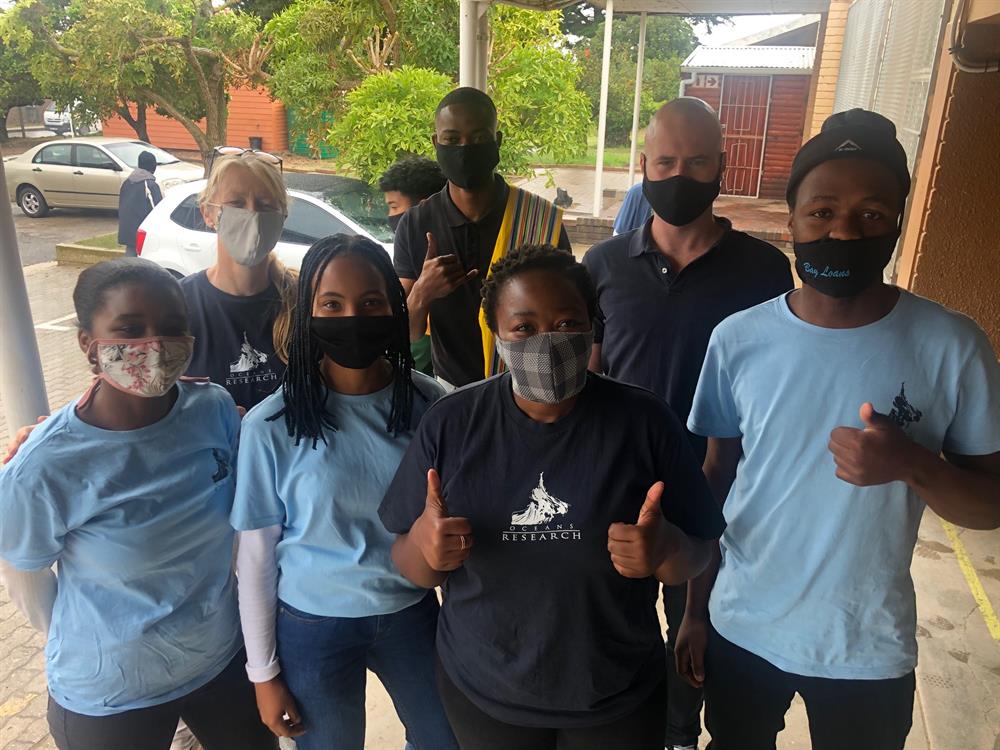 Instead of just talking conservation, the team from the Oceans Research Foundation spoke to learners about how to prepare for their future jobs.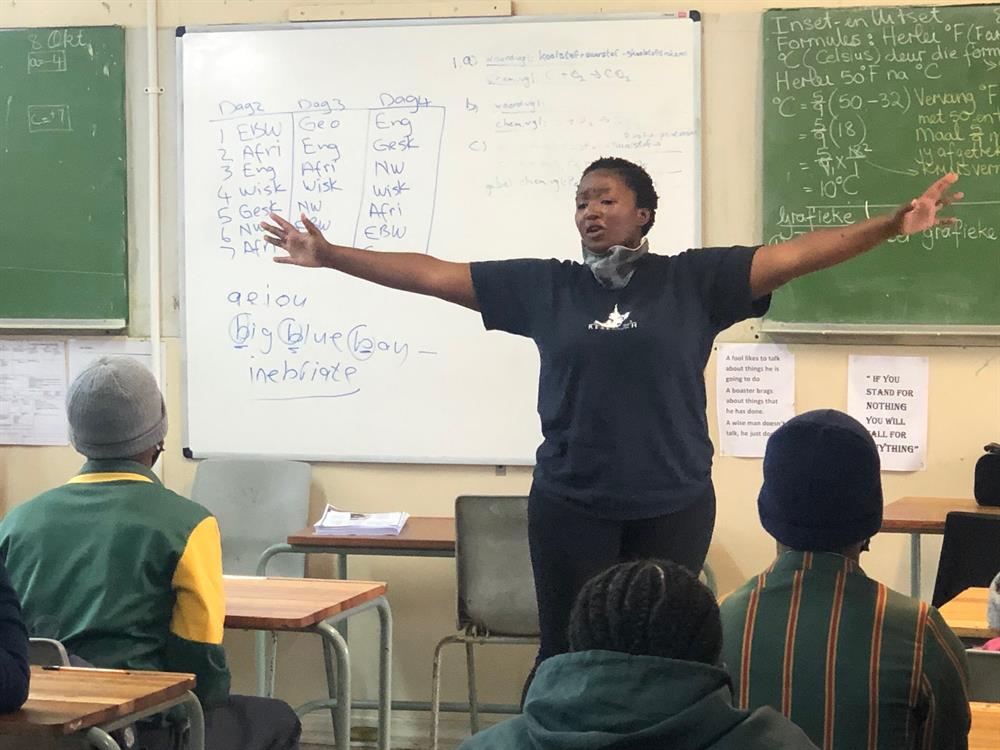 During the sessions, Sophumelela Qoma explained opportunities for job shadowing available to youth.
Sophumelela Qoma from the Oceans Research Foundation, addressing the learners.
'We bring you the latest Mossel Bay, Garden Route news'