Gallery Sponsored Content Video
GARDEN ROUTE BUSINESS NEWS - Set against the backdrop of the majestic Langeberg mountain range, the Garden Route Game Lodge guards the entrance to South Africa's world famous Garden Route Coast.
Only 3½ scenic hours drive from Cape Town, this malaria free, family owned and operated private game reserve is home to an abundance of animal and bird life including the Big 5.
Visitors to the Garden Route Game Lodge can enjoy game viewing in open Landrovers, luxury accommodation and a memorable dining experience in one of our African style restaurants.
SAFARI ON THE GARDEN ROUTE
• 8 Sunset Ridge Luxury Suites, 16 Lodge Rooms and 18 Private Chalets
• Located on the Garden Route, 3½ hours scenic drive from Cape Town.
• African style dining experiences
• Home to lion, white rhino , giraffe, elephant, buffalo , cheetah and an abundance of antelope and smaller mammal species
• Close up sightings of wildlife, exquisite sun downer stops while out on safari
• Family friendly & malaria free private game reserve

GUIDED GAME DRIVE
Its all about the wildlife at Garden Route Game Lodge and your safari is the time when you get to spot some of our resident game. There are two safaris included per night spent at our game reserve.
Departure is early morning and late afternoon as this is when our wildlife are most active, in the heat of the day they tend to rest up. We offer guided safari drives and our qualified field guides are there to find the animals and interpret nature allowing you to sit back relax and enjoy.
Our game reserve is home to elephant, lion, buffalo , white rhino, giraffe, cheetah and a variety of antelope species so be sure to bring your binoculars and camera.
If you are in luck you may be treated with a sighting of our free roaming cheetahs. Evenings and mornings can be cool so be sure to bring a warm top. Ponchos are provided.
There will be a coffee stop on your morning safari and a sundowner stop at one of our popular look outs in the game reserve on your evening safari. Expect your safari drive to last 2 – 3 hours depending on how much time is spent at each sighting.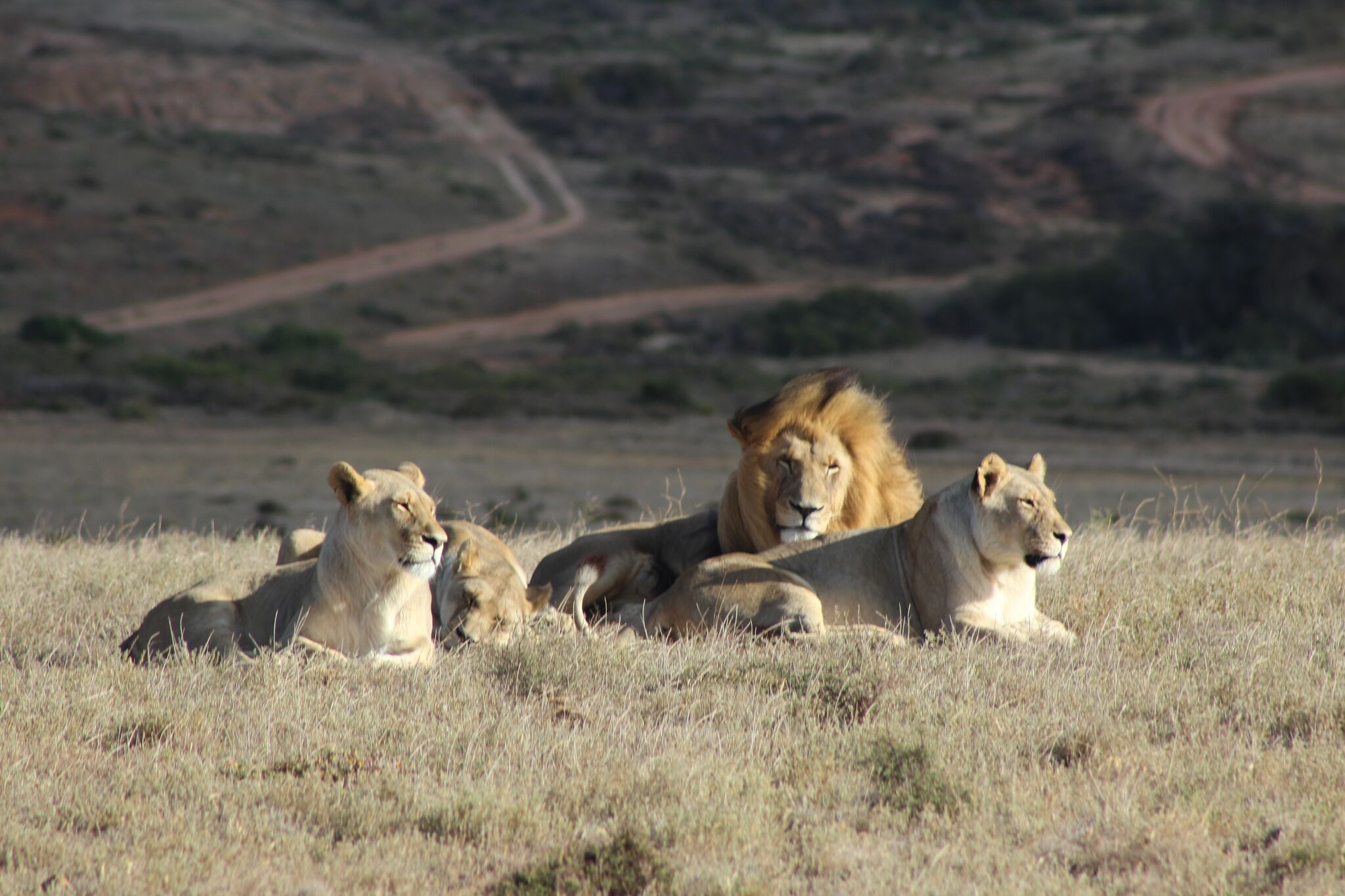 Its all about the wildlife at Garden Route Game Lodge.
REPTILE ENCOUNTERS
From the deadly black mamba to the African rock python, Reptile Encounters at Garden Route Game Lodge is home to 28 different snake species, Nile crocodiles, tortoises and terrapins. The collection of snakes includes most local species one would encounter in South Africa as well as some exotic species. The guided tour will allow you a chance to handle some of the non venomous snakes if you are brave enough including the African python, corn snake, ball python, milk snake and albino burmese python, great for photo opportunities.
Watch a video below.
SPA
Guests can now look forward to being pampered in style when they visit the new Spa at Garden Route Game Lodge.
Designed by well- known architect Sylvie Vantillard, the contemporary style building with its high ceilings and oversized windows and sliding doors seems to float above the landscaped gardens and offers a zen meets safari appeal.
The luxury spa boasts 2 treatment rooms with amazing views and offers indoor as well as outdoor treatments. A sauna and steam room along with his and hers bathrooms with oversize showers are there to pamper our guests. The manicure and pedicure salon looks out over the gardens and water fountain where well know landscape architect Darryl Price Lewis' signature style is evident.
With 3 full time qualified therapists the spa is able to handle popular requests for couples treatments and is a hit with honeymoon couples. A full treatment menu is on offer.
The location of the spa is walking distance from all the rooms making it easy to access during the day.
Relax and allow our professional and highly skilled therapists to rejuvenate your mind, body and soul.
Operating Hours
Monday to Sunday, 08:00 - 17:00.

DAY VISITORS
The malaria free Garden Route Game Lodge offers Day Visitors a chance to experience some of Africa's wildlife as they journey down the Garden Route. Enjoy a thrilling game drive in an open gameviewers with your experienced game ranger who will bring you sightings of lion, elephant, white rhino, buffalo and cheetah.
Garden Route Game Lodge is also home to giraffe, zebra and numerous antelope species such as bontebok, red hartebeest, kudu, eland, impala, springbuck and many more.
Game drives will take between 2 and 3 hours depending on how much time is spent at each sighting. There will be a refreshment stop during your game drive at selected look out points on the reserve. Complete your day visit with a relaxing lunch on the wooden deck of our stunning Serengetis Restaurant which looks out over the game reserve.
Savour one of our famous traditional South African dishes from our a la carte menu and a refreshing drink as you reflect on the days activity. Day Visitor game drives depart daily at 11am and 2pm, Monday to Sunday and entrance to our game reserve is free. Lunch is optional extra.
SERENGETI'S RESTAURANT
Dining at the Garden Route Game Lodge is a relaxed affair where guests get a chance to discuss the days game viewing and make new friends.
Dining in our Serengeti's Restaurant offers guests an interactive dining experience where safari cuisine is prepared by our chef to your liking.
Our friendly and attentive waiters are on hand to explain the menu or advise you on our selection of fine South African wines. The expansive wooden decks overlooking the valleys below allow guests to relax and unwind to the sounds of the African night.
• Breakfast and dinner are included in your stay.
• Special children's menus and meal times are available
• Kindly inform us of any special dietary requirements when making your reservation.
EVENTS & CONFERENCES
Garden Route Game Lodge is the ideal setting for your next conference, bush breakaway, team building or group incentive weekend. Weather you're out on an early morning game drive or sitting around a camp fire under the African stars sipping sundowners, there is nothing like a weekend at a private game reserve to recharge your batteries and get your teams creative juices flowing again.
Our air-conditioned conference center comes fully equipped with all the necessary AV equipment and can comfortably accommodate up to 60 delegates.
The nearby breakaway lapa overlooks a water hole and provides delegates with a chance to view some wildlife while enjoying a refreshments break. Apart from taking in the breathtaking scenery, tailor-made activities can be arranged to further enhance your bush experience.
See our specials here:
GET IN TOUCH
'We bring you the latest Garden Route news'