MOSSEL BAY NEWS AND VIDEO - Parents and learners this morning gathered in numbers at Indwe Secondary School in protest against conditions at the school.
The Mossel Bay Advertiser on Friday, 26 March received a tip off regarding the planned protest, which is said to be initiated by the parent community.
There is currently a police presence at the school "This is a peaceful protest," one of the protesters told the Advertiser this morning.
The protest is the result of overcrowding in classes and a shortage of teachers.
Unconfirmed information has it that the school is overcrowded by 400 learners. Indwe Secondary also had a less than 50% matric pass rate in 2020.
"There are learners that are being taught in the school hall and also the library," an informed source told the Advertiser. It was rumoured earlier that the protest will also involve traffic disruptions in the KwaNonqaba and Asla Park areas, but this has not transpired. Law enforcement authorities are monitoring the situation.
Watch a video below: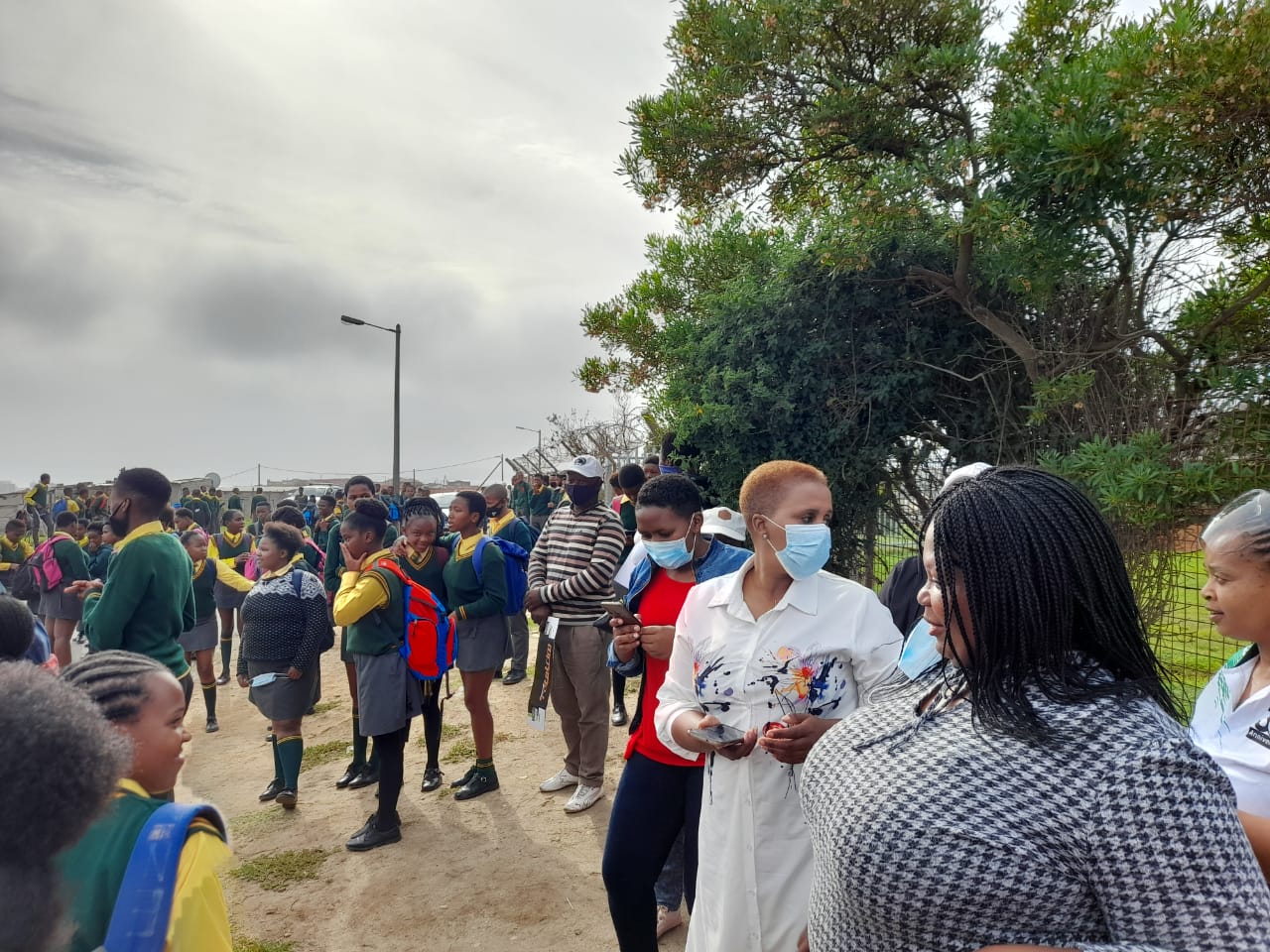 'We bring you the latest Mossel Bay, Garden Route news'