Video
MOSSEL BAY NEWS AND VIDEO - Homeless people form Mossel Bay are protesting in front of The Haven Night Shelter, demanding that the toilets at the taxi rank near the shelter be opened for them at night and on Sundays.
Spokesperson for the group, Mia Wales says they have human rights and are, according to her, not allowed to use the bathroom facilities at the shelter nearby.
The group handed over a memorandum of demands to the Mossel Bay Municipality.

Acting municipal manager, Colin Puren says they will get back to the group within 14 days.

The Haven manager, Piet Maree did not want to comment.
Watch a video below: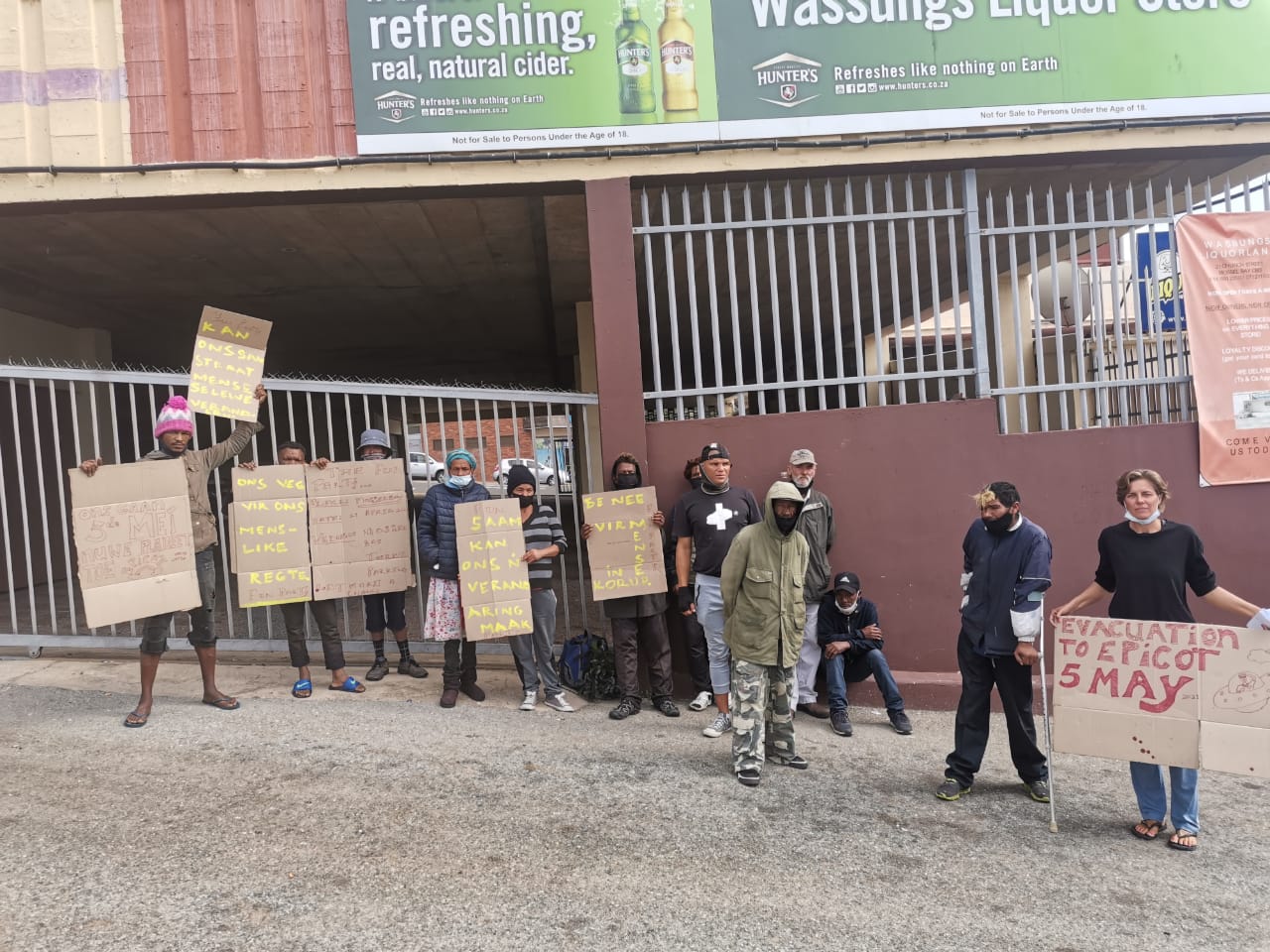 Homeless people protesting in front of the The Haven Night Shelter.
'We bring you the latest Mossel Bay, Garden Route news'