MOSSEL BAY NEWS - Invader alien plants and even some indigenous plants can be a nuisance in wetlands and waterways, clogging the areas.
Some creepers cover indigenous riverine trees and block them from receiving sunlight and the trees eventually die.
Every land owner is obligated to control the growth of alien invader plants on his or her property.
Chairman of the Hartenbos River Forum Phillip Vermaak says one the major problem plants for the Harbenbos River is the perennial reed, an alien invader.
It hinders the flow of the river, resulting in lower water levels and causes a breeding ground for mosquitoes. Closed river mouths lead to rivers becoming mainly freshwater bodies and this encourages growth of the reeds, Vermaak says.
Prickly pears, Port Jackson willow and lantana are among the plethora of invader plants which compromise our ecosystems.
On a positive note, you can report rampant alien vegetation to the municipality.
Municipal spokesperson Nickey le Roux says: "The responsibility for the clearing of invader vegetation would be determined by the owner of the land.
Report problems
"Residents should report problems by contacting their ward councillor, or by sending an email to admin@mosselbay.gov.za, or by calling the municipality on 044 606 5000 and speaking to the manager of deforestation."
If it is municipal land, it is the responsibility of the municipality to clear away the alien vegetation.
However, Le Roux notes: "The municipality does not manage the rivers in the greater Mossel Bay area. Both the departments of Water and Sanitation and the Environ-mental Affairs (both provincial and national) are playing an important role.
"All estuaries in the greater Mossel Bay area are managed according to an Estuary Management Plan. The municipality usually assists residents or the river forums where necessary. The clearing of the waterways, however, is not a municipal function.
"Should emergency situations develop, residents are welcome to contact the manager of deforestation (044 606 5000)."
The Mossel Bay Advertiser sent photographs of plants taken randomly in a Mossel Bay wetland to conservationist Scott Thomson, chairman of the Great Brak River Conservancy. He sent them to experts for likely identification. Thomson was interested to note that about half of the plants were alien invaders. "This is an indication how indigenous plants are threatened and having to compete with alien plants for resources and habitat."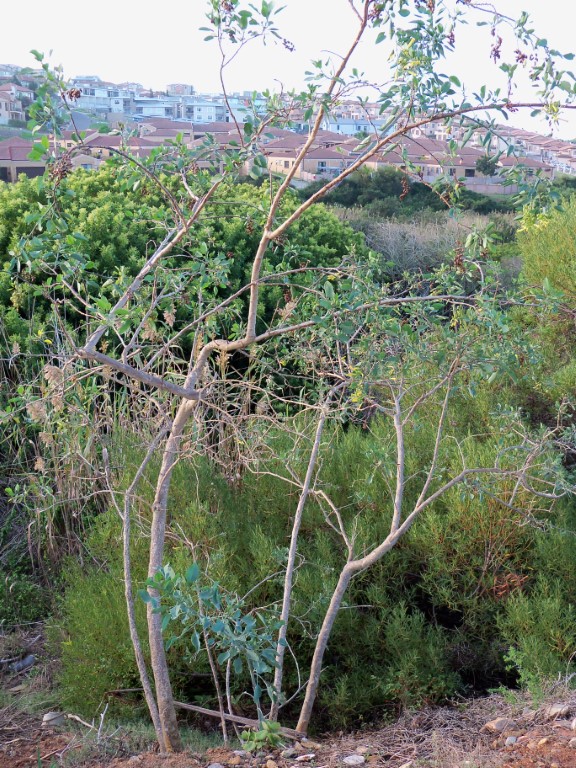 Most likely a wild tobacco (Nicotania glaucs). Invader category 1b.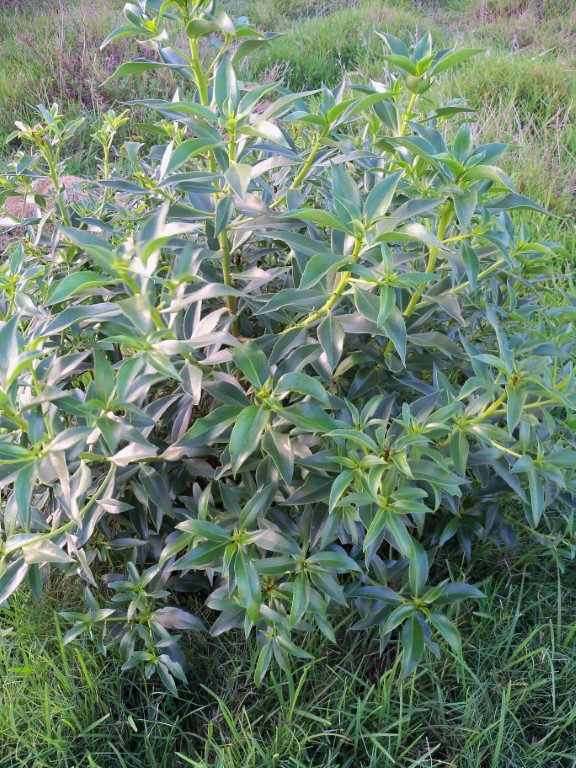 The myoporum montanum (manatoka), invasive category 3. If in a waterway, it will be 1b.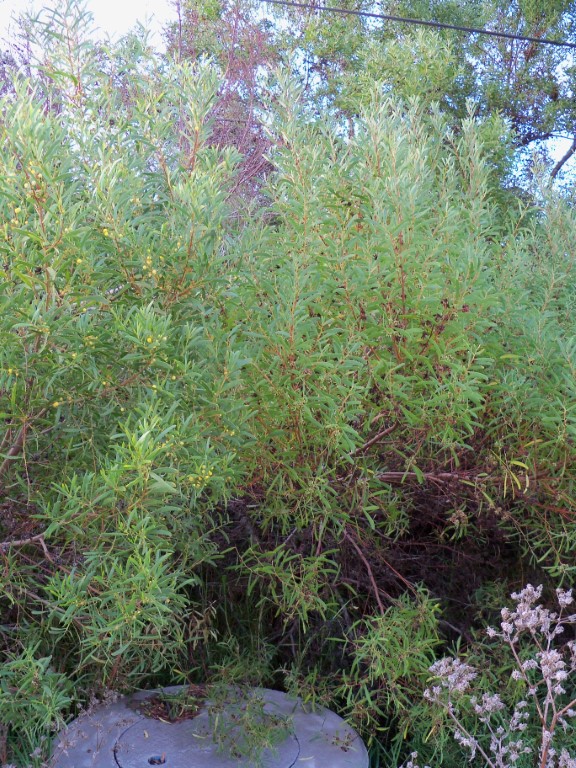 Some of the plants photographed. Acacia Cyclops (rooikrans), invasive category 1b.
'We bring you the latest Mossel Bay, Garden Route news'