Advertorial Gallery Video
OUDTSHOORN SAKENUUS & VIDEO'S - Met beurtkrag, wat deesdae nasionaal deel van ons alledaagse roetine geword het, is dit geen wonder dat al hoe meer mense sonkrag as 'n langtermynoplossing begin sien nie.
Hierdie feit is ook een van die hoofredes waarom Gideon de Villiers se Global Solar maatskappy reeds vanaf 2007 sonkragstelsels installeer het toe dit nog relatief onbekend was aan die publiek. Volgens De Villiers het die behoefte vir sonkragenergie in 2013 'n sterk opwaartse kurwe getoon.
"Omdat Europa die leiers in die gebied van sonkrag is, het ek ook daar kursusse voltooi om tred te hou met die nuutste tendense en tegnologie in dié veld.
Sedertdien het Global Solar landwyd reeds honderde sonkragstelsels met groot sukses geïnstalleer." Tans is Global Solar besig met soortgelyke projekte in Zambië.
'n Tipiese voorbeeld van 'n sonkragstelsel wat deur Global Solar Systems geïnstalleer is.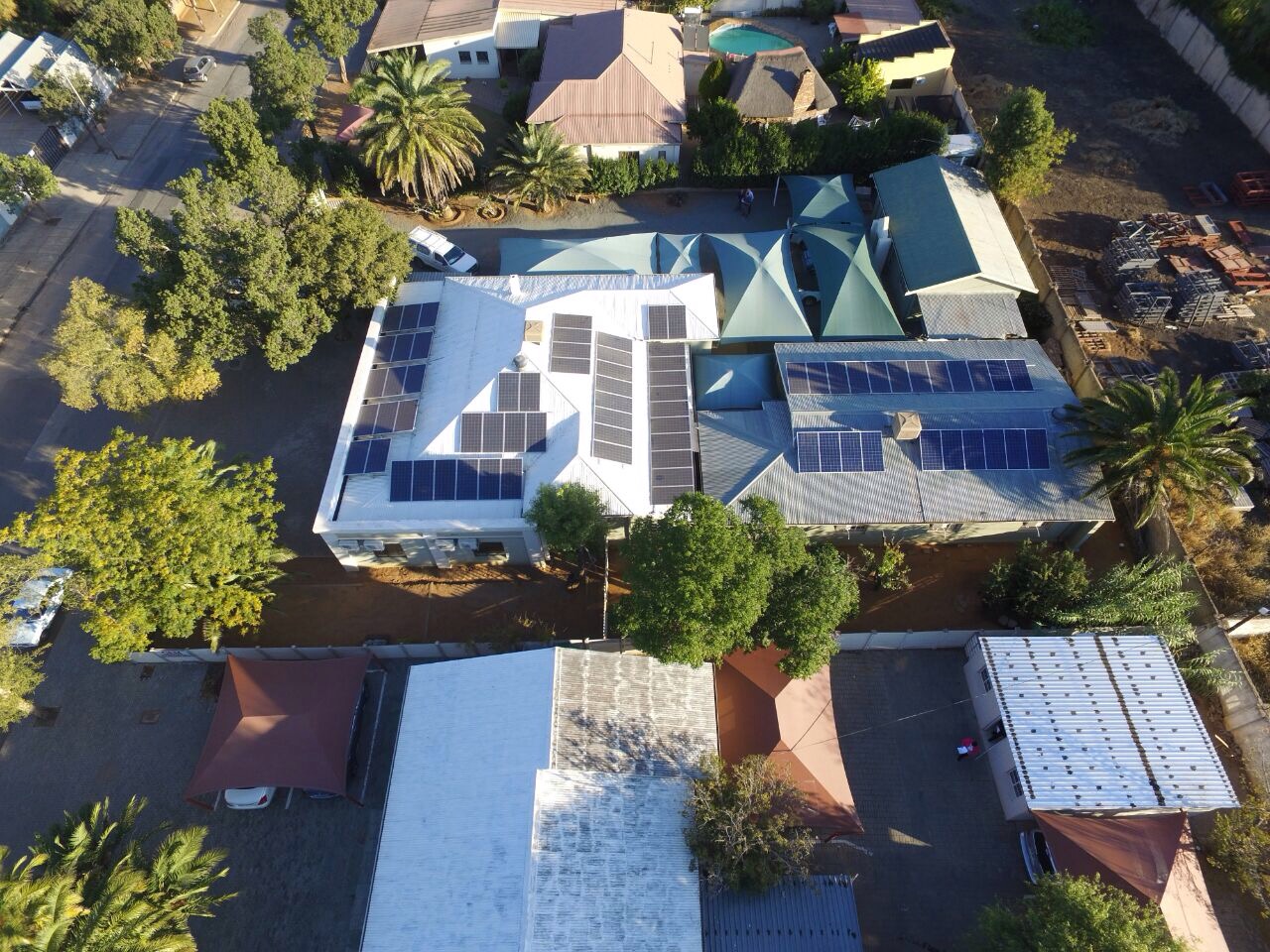 Foto verskaf.
Hoe werk die proses as jy 'n sonkragstelsel by jou huis of besigheid wil installeer?
Nadat jy Global Solar gekontak het sal daar 'n volledige studie in jou woning/ perseel gedoen word om te bepaal waar jy bykomend elektrisiteit kan bespaar. Wanneer hierdie studie voltooi is kan daar berekeninge gedoen word ten opsigte van watter tipe stelsel geskik sal wees vir jou behoefte.
Kyk video's hieronder:
Pryse beloop vanaf R250 000 vir 'n stelsel wat 100 % onafhanklik van konvensionele elektrisiteit is. Vir 'n sonstelsel wat 80% onafhanklik van elektrisiteit is kan daar in die omgewing van R160 000 gekyk word.
Installasie duur gewoonlik tussen twee en drie dae. Pryse kan wissel volgens behoefte.
Vir enige navrae kontak Gideon de Villiers by 082 879 5216 of e-pos na globalelektries@gmail.com.
'Ons bring jou die nuutste Oudtshoorn, Klein Karoo nuus'