PROPERTY NEWS - Wouldn't it be amazing to have the input of a renowned interior designer when you're looking at homes to purchase? What are the secrets to buying a house with great bones, with great style potential?
Clinton Savage, founder of Clinton Savage Interiors, recently purchased a new property in Tokai through Jawitz Properties and shares his top 5 tips for what sellers can do you prepare their home for sale.
So what does he see that the average person doesn't see when buying a house? "I am able to see the potential beyond what meets the eye. With years of experience, you're able to notice underlying issues that may arise at a later stage, and what catches my eye is the overall footprint of the home and the existing proportions of rooms," says Savage.
He goes on to say that he very rarely purchases a property that he doesn't change up and that he generally takes note of the quality of current finishes. Kitchens and bathrooms are also of utmost importance.
With many properties on the market at the moment, sellers need to go all out to enhance their homes for sale and Savage suggests five essentials that are most important to impress potential buyers.
Address the Kitchen Basics
It's not necessary to embark on an expensive kitchen upgrade to make the room stand out but make sure you address the basics. Ensure you declutter the kitchen to create clean, open counter space. Get cupboards repainted or refinished to address scuffing, scratches and basic wear and tear.
Simply replacing your cupboard handles can make a big difference to the overall look and feel of the room.
Insulate your Home Properly
General maintenance around the insulation of your home is very important. Make sure that you repair plumbing leaks, replace rusty rain gutters, rotten fascia boards and inspect the fireplace, gutters and drains. Just this bit of maintenance will spruce up your home.
Landscaping
People underestimate the influence of a beautiful and well maintained garden. It doesn't have to cost a fortune. Make certain that everything is trimmed, weeded and presents as neat and tidy. And don't forget about doing the same for your back yard and patio area.
Pop out to your local nursery for some new plants and refresh the front garden and give your entryway some sparkle.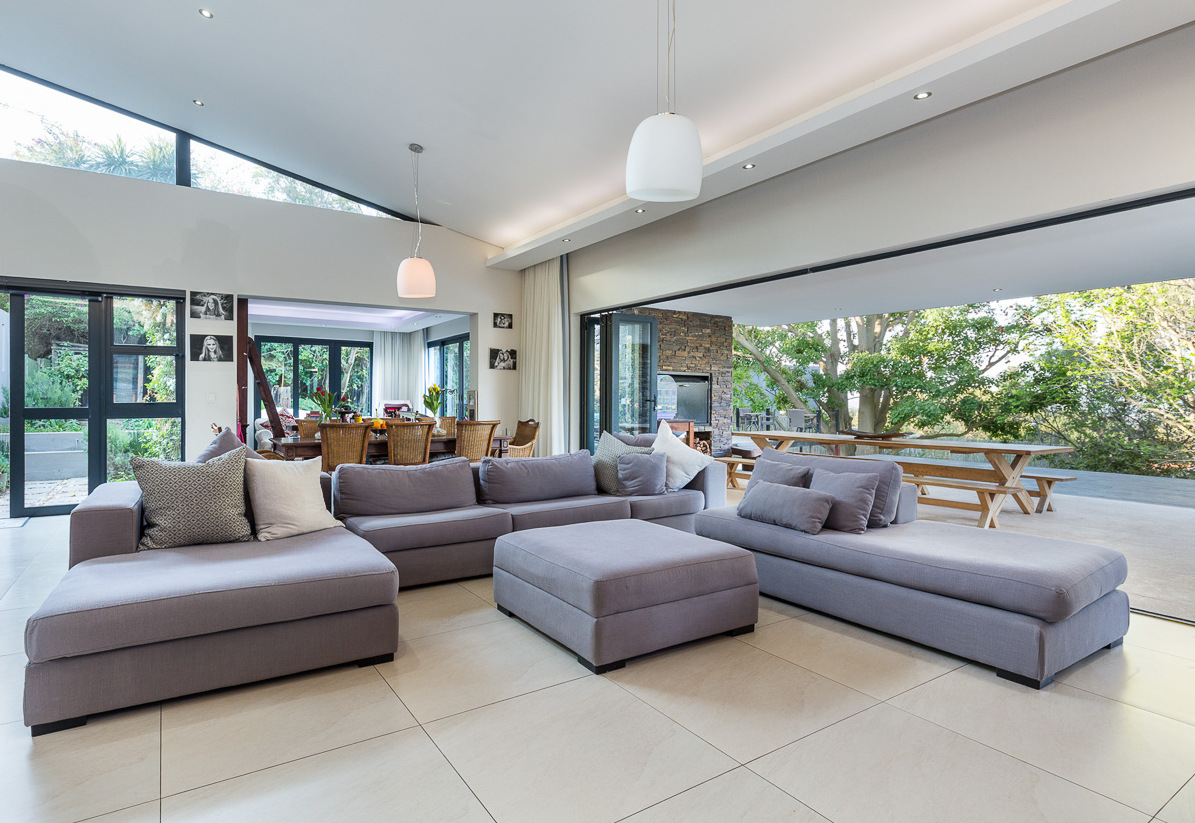 Rather have no décor than have lots of bad quality décor.
Good Quality Finishes
If the budget allows, quality windows, doors, ironmongery and floor finishes make a huge difference in how your house shows and gives buyers peace of mind that you have invested in quality finishes that will last for years in your home.
Beautiful Kitchens and Bathrooms
Once again, if you have some spare cash, I would suggest using it to make your kitchens and bathrooms as beautiful as possible. These rooms always make a difference to buyers, so trying to present them well and as upgraded as possible is important.
Savage says, "My general rule is rather have no décor than have lots of bad quality décor. Invest in quality stand out pieces. If you are not good at styling or decorating rather don't. Employ a professional, as it ends up costing you far less in the long run and you get the best end result".
When it comes to trends, Savage says that it's not about trends but rather about creating classic spaces with a contemporary edge as these types of interiors tend to stand the test of time.
He does go on to say, "One thing I have noticed around me at the moment is that colour in general is huge. I could almost say colour is the new white," concludes Savage.
'We bring you the latest Garden Route, Hessequa, Karoo news'