PROPERTY NEWS - If you're thinking of taking on a few home DIY projects during the lockdown, be sure to make safety one of your top priorities.
With another few weeks of lockdown heading our way, many South Africans will be on the lookout for things to do around the house to help pass the time.
DIY projects are definitely a great way to improve your home while making the days fly by, no matter how big or small you go! Before jumping in the deep side, make sure which projects are fine to tackle yourself and which should best be left to the experts.
It's important to take your safety seriously - no one needs a trip to the emergency room at a time of nationwide crisis. Researching the proper safety measures and requirements are vital for whatever project you're about to tackle.
Here are some of the most common causes of DIY accidents and tips on how best to avoid them:
Be responsible with ladders
Most of us know someone who has fallen off a ladder whilst embarking on a DIY project. DIY injuries often involve ladders, as people don't seem to know (or care) how to use them safely. Instead, they take chances and insist on standing on the very top rung, trying to drill that last hole. Or they try to balance one ladder on top of another, or on something else altogether.
Suffice to say, a ladder can be a great DIY tool, but only when used with the respect it deserves. Always remember that falling from any height can be dangerous, and proper ladder safety should be observed at all times.
Basic ladder safety pointers
Ensure that your ladder is always placed on a stable, level and non-slip surface.
When placing your ladder, remember the four-to-one rule: for every four feet (±1,22m) you have to climb up, move the base one foot (±30cm) away from the wall.
When climbing a ladder, maintain three points of contact with it (i.e. both hands and a foot or both feet and a hand) at all times.
Lock all A-frame ladders when open.
Do not stand on the top two rungs of a ladder.
Never put a ladder in front of a door unless it is locked beforehand.
Avoid misusing tools or equipment
Another common cause behind DIY accidents is the ignorant use of tools and equipment. If the project you're about to embark on requires you to use a tool or machine you haven't used before, be sure to read the manual first to familiarise yourself with how it works and what safety requirements are needed. Always make sure you use the right tool for the job.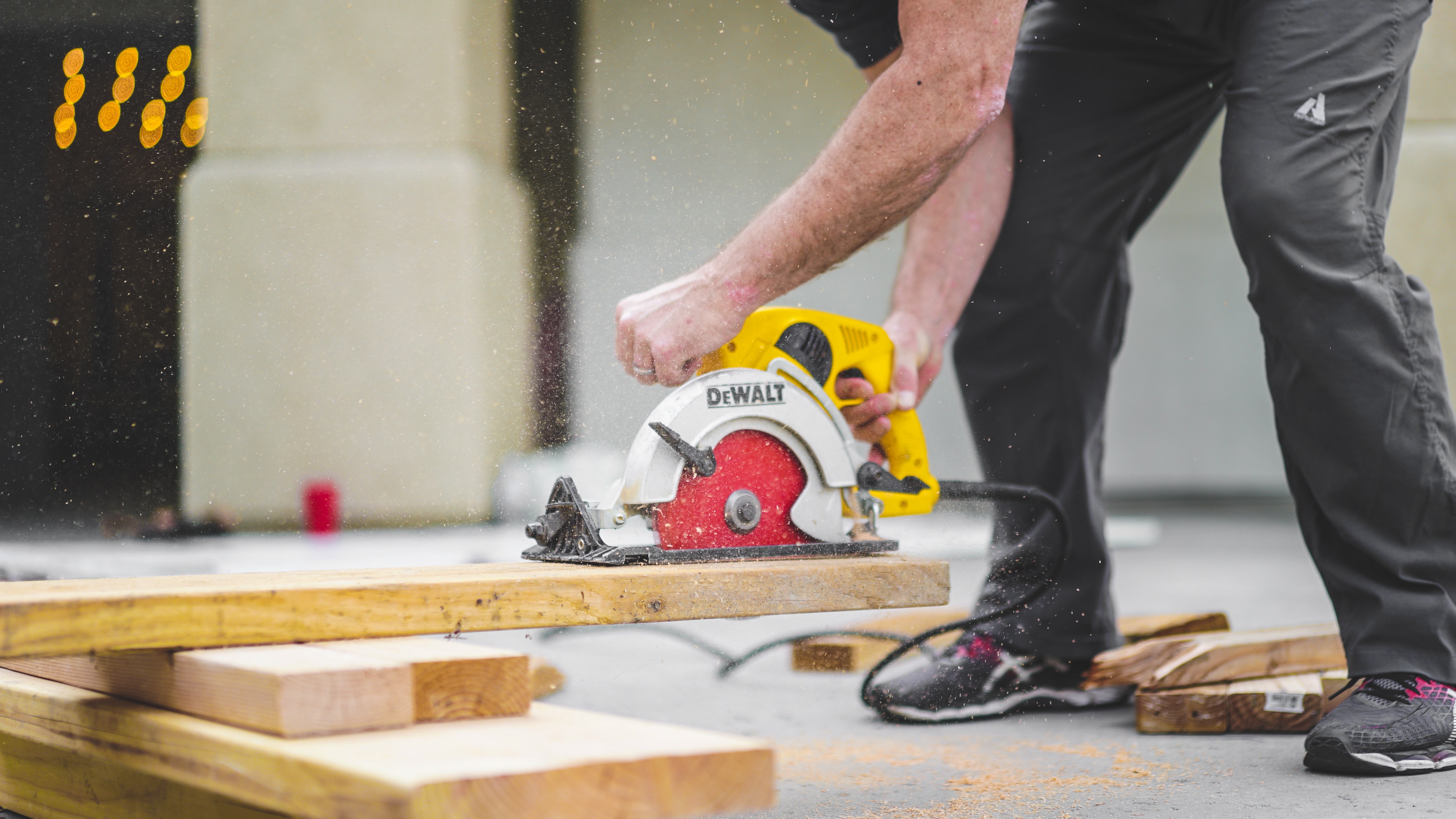 Another common cause behind DIY accidents is the ignorant use of tools and equipment.
Use common sense when handling
Unplug your drill before fitting any parts.
Avoid wearing any loose clothing or jewellery which can get caught in machines accidentally.
Don't use any tools in damp conditions.
Never pull out the plug to stop a tool instead of using the on/off switch.
Don't take silly or uneducated risks
It's very important to remember that, just because you think you can, it doesn't mean you should!
Often, accidents happen when we assume we know what we're doing, whereas we should really leave certain jobs to the experts!
Be very cautious when tackling any
DIY project that involves electricity or gas. If you are confident that you can safely DIY something, don't take any unnecessary risks. For example, always switch off the mains when attending to anything electrical.
Never performing any electrical jobs when standing on an aluminium ladder.
Wearing shoes with rubber soles or standing on a rubber mat when working with electricity.
Avoiding accidental damage and/or a leak by not touching any gas pipes or working close to them. Remember, gas is often undetectable until a potentially dangerous build-up has occurred.
Always dress the part
When it comes to keeping yourself physically safe, never compromise! DIY-related injuries can be caused by unforeseen hazards, so always dress with safety in mind, no matter the task at hand.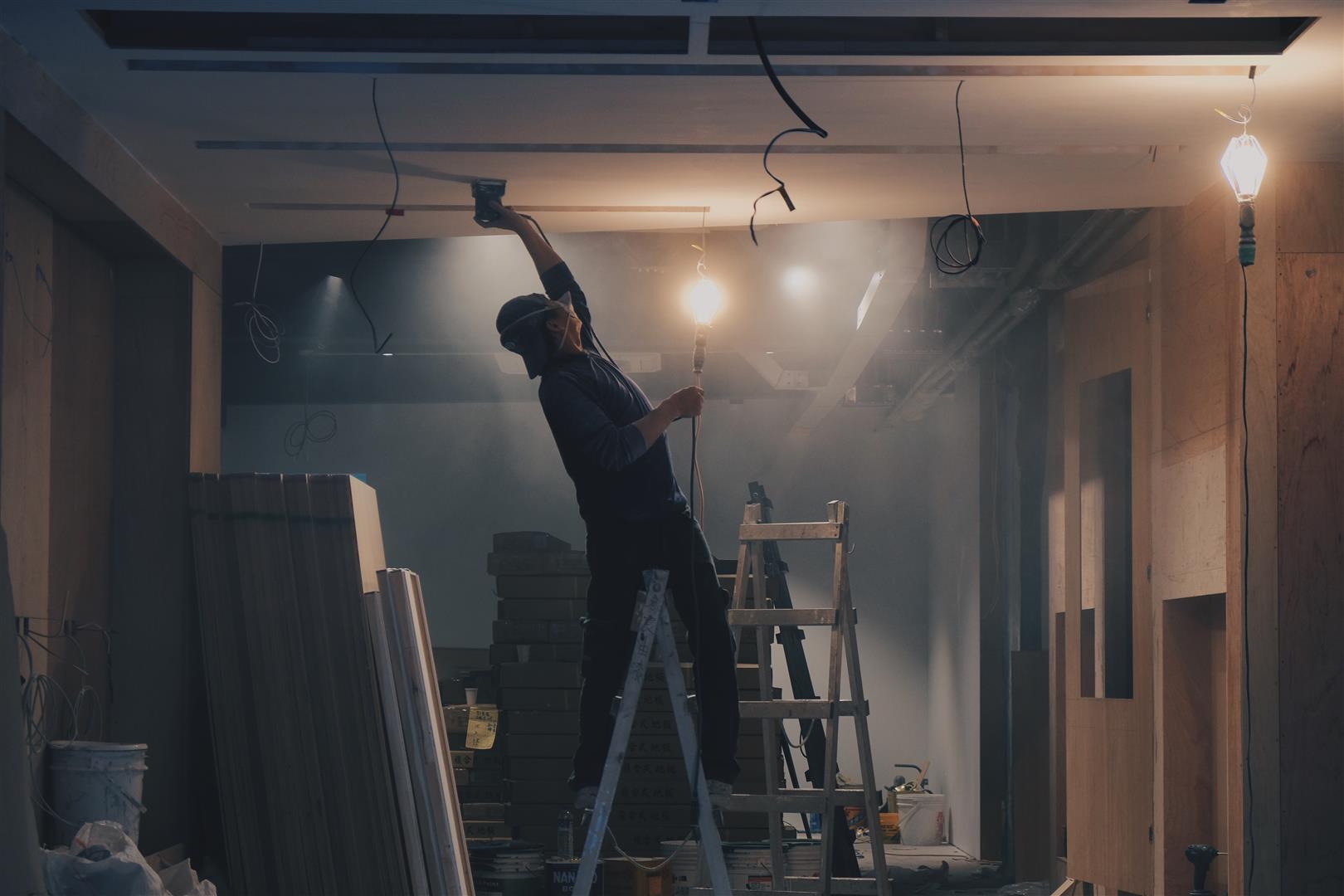 When it comes to keeping yourself physically safe, never compromise!
Some basics for self-protection
n Shield your eyes by wearing protective glasses whenever working on projects that create flying debris, like welding, or that can expose you to harmful chemicals.
Use tight-fitting glasses or eyewear that conforms to the contours of your face for maximum protection.
Protect your body and your skin by wearing the appropriate clothing. Anything that is too loose, too exposing, or potentially flammable could put you at a risk of injury.
Wear gloves and/or a mask if working with any chemicals, or when woodworking or sanding.
If you plan on spending some of your remaining time in lockdown engaging in DIY, consider your safety before picking up that screwdriver!
No job is worth risking unnecessary injury, so do your research and pay attention to safety precautions no matter what you get up to.
At the end of the day, you want to be left with a sense of accomplishment - not a doctor's bill.
'We bring you the latest Garden Route, Hessequa, Karoo news'