NATIONAL NEWS - The list of potential organ donors has dramatically increased since August, following an extensive organ donation awareness campaign. Samantha Nicholls, the executive director of the Organ Donation Foundation (ODF), said their organisation is pleasantly surprised by the amount of enquiries and sign-ups they received over the last two months.
"Compared to our monthly sign-up rate, the registrations during August, Organ Donor Month, more than doubled," she said.
A volunteer of the ODF and heart transplant recipient, Anthony Breakey, said the response at their stall at the Garden Route Mall was very encouraging. "We managed to sign up 77 new donors over the three-day period. My personal outlook on organ donation is simple: I can't take it with me, so why not give it to someone who can benefit from a lifesaving organ?" Breakey's hope is to increase the number of volunteers in the Southern Cape to help with awareness campaigns.
Lack of organs
According to Fiona McCurdie, transplant coordinator at the Groote Schuur Hospital in Cape Town, the biggest problem in South Africa regarding organ transplantation is the lack of available organs.
"South Africa has one of the lowest donation rates in the world, considering the size of the population," she said. "The main factor contributing to this is that doctors in the intensive care and emergency units do not always refer a potential donor to the transplant teams. As a result no consent can be obtained from their families. Organs and tissues are not removed without the consent of the family."
McCurdie said transplant teams are in constant contact with colleagues asking them to refer potential donors to the transplant coordinators, who will approach the family for consent, since there is no legal requirement in place ensuring that they do so.
Organs that can be transplanted include kidneys, lungs, livers and hearts. Tissues of value are corneas, skin, bone and heart valves.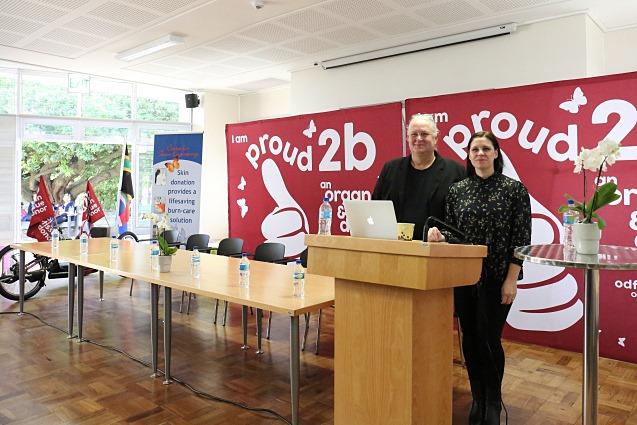 Jooste Vermeulen (director of communications) and Samantha Nicholls (executive director) of the Organ Donation Foundation during a media conference in August, which is Organ Donation Month, at the Red Cross Children's Hospital.
Tell your family
The most useful thing someone who wants their organs and tissues to be donated at the time of their death can do, is to tell their family members of their wishes. McCurdie said it will make it a lot easier for the family if they know what the person's wishes are. "I have seen what a positive difference it makes. The person can still register with the organ donor foundation, but telling the family is more important."
An organ and tissue donor is someone with a catastrophic head injury or brain haemorrhage who has been declared brain dead according to strict international medical criteria and is on a ventilator, with the heart still beating. A tissue donor is someone whose heart has stopped beating, is not breathing and has no circulation.
Referrals are key
The transplant coordinators and transplant team only get involved when the treating doctor refers the patient to them as a potential donor. There are legal requirements regarding consent that have to be followed. Families can specify which organs and tissues can be transplanted and the consent form will reflect this.
Multiple blood specimens are sent to laboratories for full screening of the donor, for the safety of recipients as well as to find the best match for the various organs.
"Even if a family donates all organs some may be found to be medically unsuitable when tests are carried out and will not be removed or transplanted," said McCurdie.
"Kidneys are usually shared between the transplant centres in the region where the donor originates from, while hearts, lungs and livers are shared nationally, meaning that they may be sent across the country to a different region if there is an urgent need or an appropriate match. The private and public sector collaborate and share organs."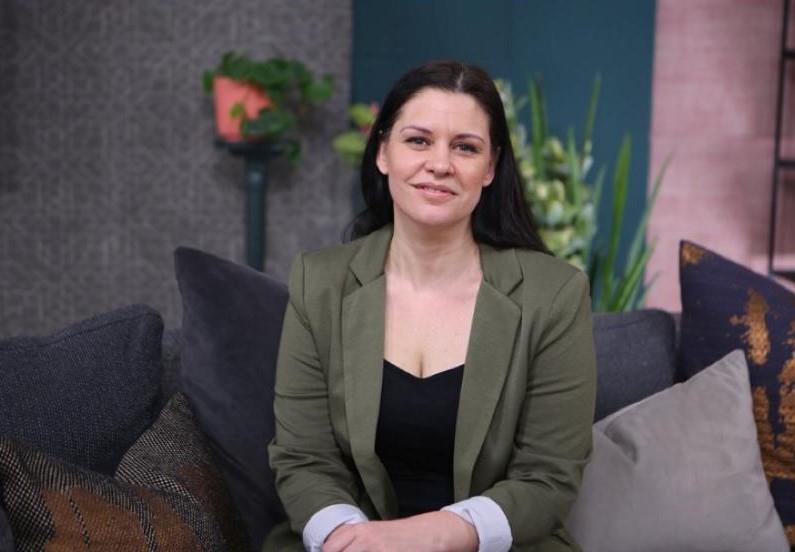 Samantha Nicholls, the executive director of the Organ Donation Foundation. Photo: Afternoon Express.
What goes around comes around
McCurdie asks readers to challenge themselves and think about whether they would want a transplant if they went into organ failure, and then, conversely, if they think they would donate their own or a family member's organs to save someone else's life?
"Overall, less than half the families approached give consent for organ donation," she said. "While the majority of the religions and cultural groups in the country do support organ donation when having theoretical discussions about it, many families will say that their religion or culture does not allow organ donation and that they do not know the person's wishes, when having to make a decision about donation at a difficult time, having just lost a loved one.
"The patients on the various waiting lists as well as those that have already been transplanted represent all religions and cultural groups and are happy to receive a life-saving organ or tissue.
"One would think that it should follow that people from all religious and cultural groups can donate organs and tissues, but unfortunately this is not happening. The transplant teams and the recipients are very grateful to all the families who, at a very difficult time, so kindly donated their loved ones to save the lives of others."
Transplant coordinator Fiona McCurdie
Shocking facts
The waiting time for a kidney transplant for patients who are fortunate enough to be on dialysis machines can be up to eight years. In the state sector, where there are not enough resources available to give dialysis to all patients in kidney failure, many patients die each month.
Apart from a few devices which are only suitable or affordable for a small number of patients in heart failure, there are no machines available to keep heart, lung and liver failure patients alive while waiting and sadly, about a third of patients on these waiting lists die waiting for a transplant.
In 2017 organs were removed and transplanted from fewer than 100 deceased donors nationally. A total of 241 organ transplants were carried out from these donors.
'We bring you the latest Garden Route, Hessequa, Karoo news'