Video
GLENTANA NEWS AND VIDEO - The carcass of a Bryde's whale has washed up at Glentana.
The Glentana beach has been closed, as per the Mossel Bay Municipal Manager, Thys Giliomee.
White shark activity has increased due to blubber and oil in the water and bathers are urged to stay away from the water - especially in Glentana, but also in the stretch of ocean between Glentana and Klein Brak River
The carcass was first seen floating near the Orca, about 3 sea miles from the coast, yesterday morning.
S.M.A.R.T (Stranded Marine Animal Rescue Team) was contacted and an informed decision was made to try and tow the +- 6-meter carcass further out to sea. The main reason for this decision was that there are huge financial impacts when a whale carcass has to be removed from beaches.
The NSRI Station 15 crew was alerted and at 13:00 the Brede left Mossel Bay Harbour to attempt the tow. The carcass was found drifting towards Hartenbos in a westerly current.
A strap was attached to its fluke and the Bryde's whale was towed in about 7.5 sea miles. Port control also alerted all vessels in the area to keep a watchful eye as a carcass of this size can do a lot of damage.
A call came in at around noon today that the whale was drifting about 200 meters offshore at Glentana. It stranded within half an hour.
Watch a video below.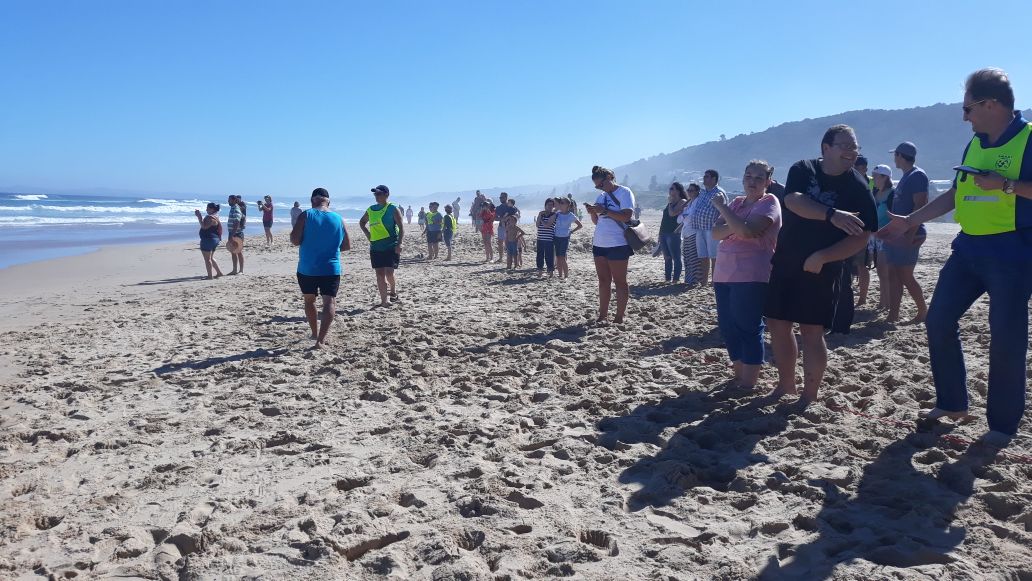 Onlookers on the beach at Glentana.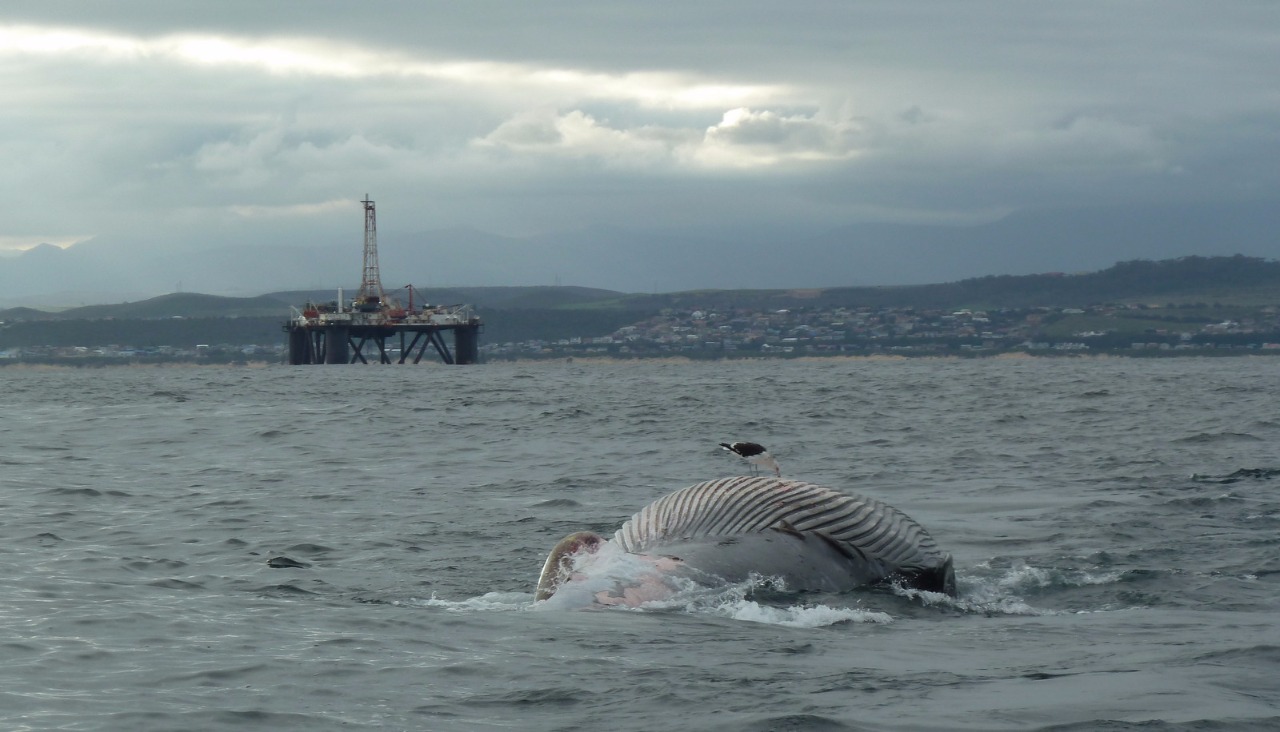 The carcass was first spotted near the Orca.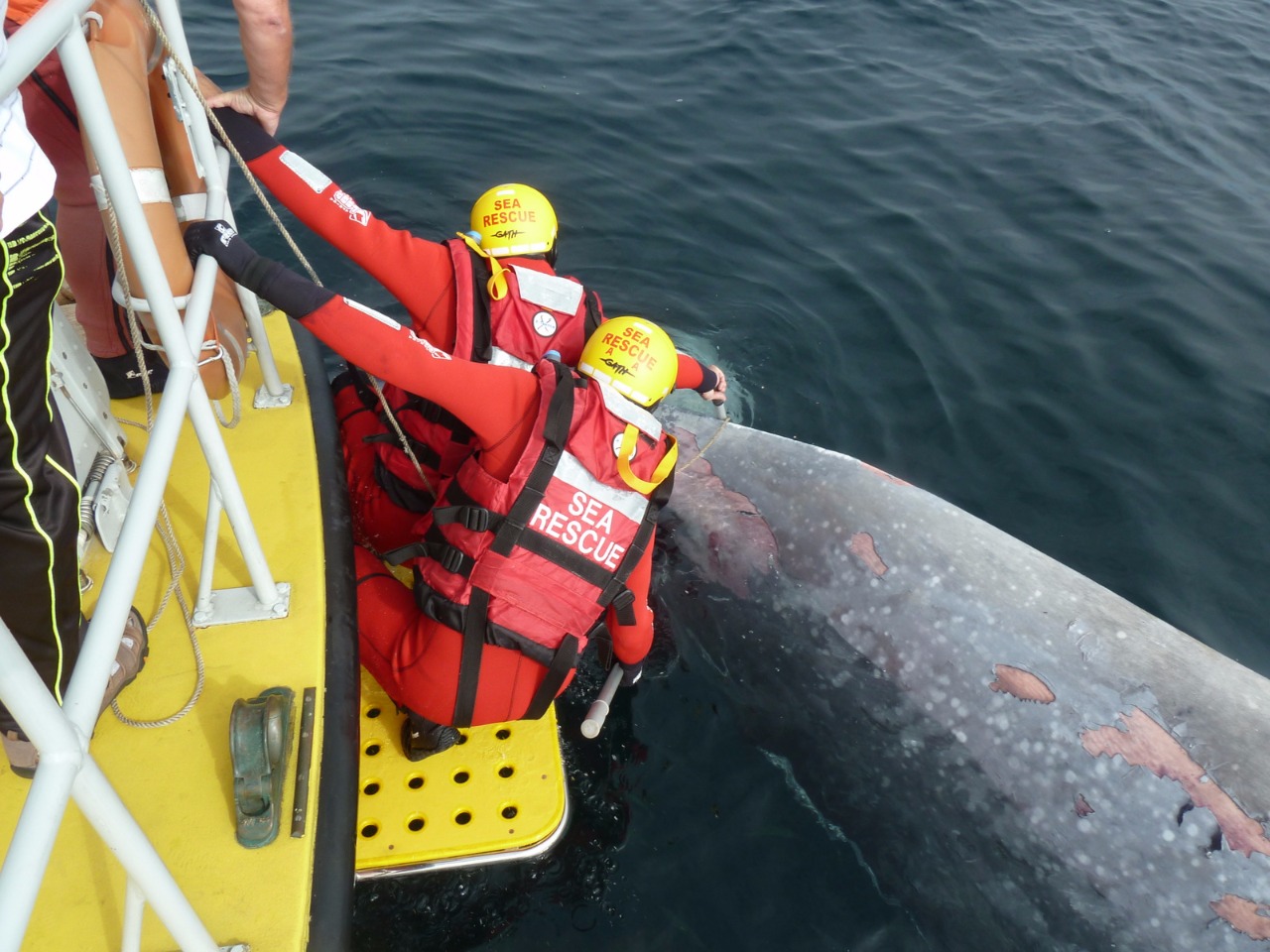 The NSRI was called in to assist with the towing of the carcass.
ARTICLE, VIDEO & PHOTOS: TERSIA MARAIS, MOSSEL BAY ADVERTISER CORRESPONDENT
'We bring you the latest Mossel Bay, Garden Route news'