GEORGE NEWS - The George Hospital's milk bank has run out of donor milk and it calls on breastfeeding mothers for their kind donations.
According to Sr Allida Portland, operational manager at Ward B3 and B3 Neonatal Unit, a little breast milk can go a long way in improving the overall health of an infant whose mother may be unable to produce enough milk or is in isolation.
"There is a constant need for breast milk donations as there is a possibility that a mother may need to go into isolation and her baby will have to be dependent on donor milk."
What is needed to become a donor?
A woman can become a breast milk donor if she is a healthy breastfeeding mother who is able to express enough milk. She will have to fill out the necessary paperwork and be willing to undergo a rapid HIV blood test.
Who will benefit from donor milk?
Babies weighing less than 1,5kg at birth; babies of mothers with limited breast milk as well as premature twins and triplets of mothers who are unable to meet their infants' nutritional requirements.
Why is breast milk preferred over formula milk?
Breast milk is the best source of nutrition for infants as it improves their health. It helps them to recover faster when ill, ensures good growth and development, protects them against infections and prevents other health problems.
Women who are interested in becoming a donor, may contact the hospital's Neonatal Unit on 044 802 4577/ 4578.
Containers will be made available for mothers to express milk either at the hospital or in the comfort of their homes. Milk can be dropped off at the hospital or alternatively, the hospital's Neonatal Unit can be contacted for a driver to collect the milk.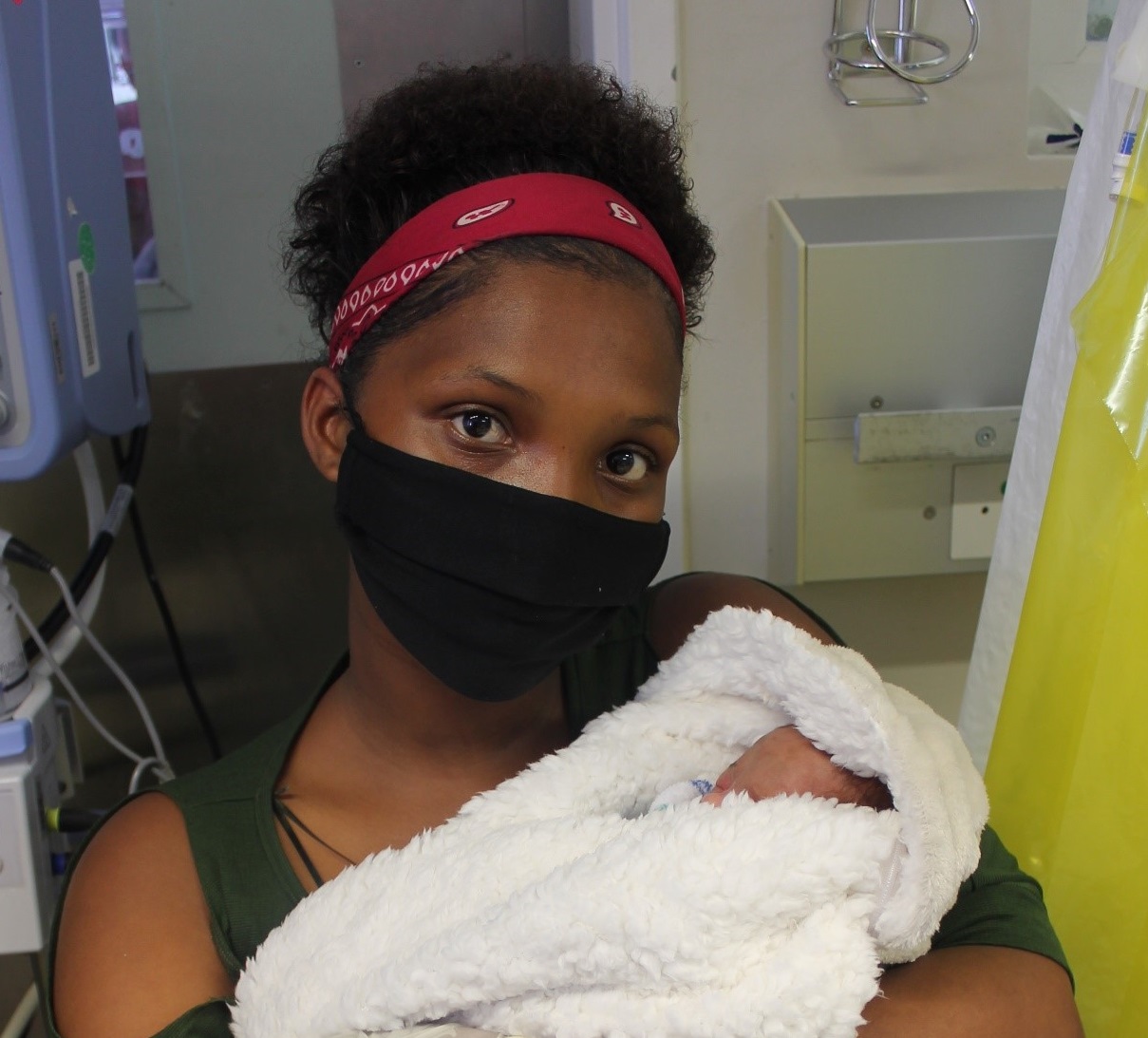 Tamlin Scheepers seen with her son Luciano, who is currently in the Neonatal Intensive Care Unit. Luciano was born last month at 24 weeks old. He is one of the many babies who will benefit from donor milk as his mother struggles to produce enough milk.
'We bring you the latest Garden Route, Hessequa, Karoo news'