Update
GEORGE NEWS - The search for the body, of a 2-year old girl who is believed to have drowned in the area at Voëlklip on Thursday, 21 January, continues today.
This comes after a vehicle of which the driver was a mother (34), her son (8) and daughter left the road and went over the edge approximately 1km from the Voëlklip viewpoint in Herold's Bay.
The boy was allegedly flung from the car as it rolled before it went over the edge of the cliff. He managed to flag down a passing car for help shortly after the incident at about 12:00.
He has since been discharged from hospital.
The mother's body was recovered from the water shortly after the incident.
According to a member of the Herold's Bay homeowners association, they will be having a meeting with the provincial traffic department regarding the road and the way forward, on Monday.
He told George Herald that meetings between the two parties were held early last year after which various road signs were erected on the Voëlklip road.
The boy's father, who was on the scene with other family members yesterday declined to comment and asked that the family's wishes be respected.
He also expressed his wishes that no identities be revealed at this stage and that prayers for his daughter and family are welcome.
This is the fourth vehicle that has gone over the cliff near Voëlklip since Heidi Scheepers and her two children went over the edge in October 2019.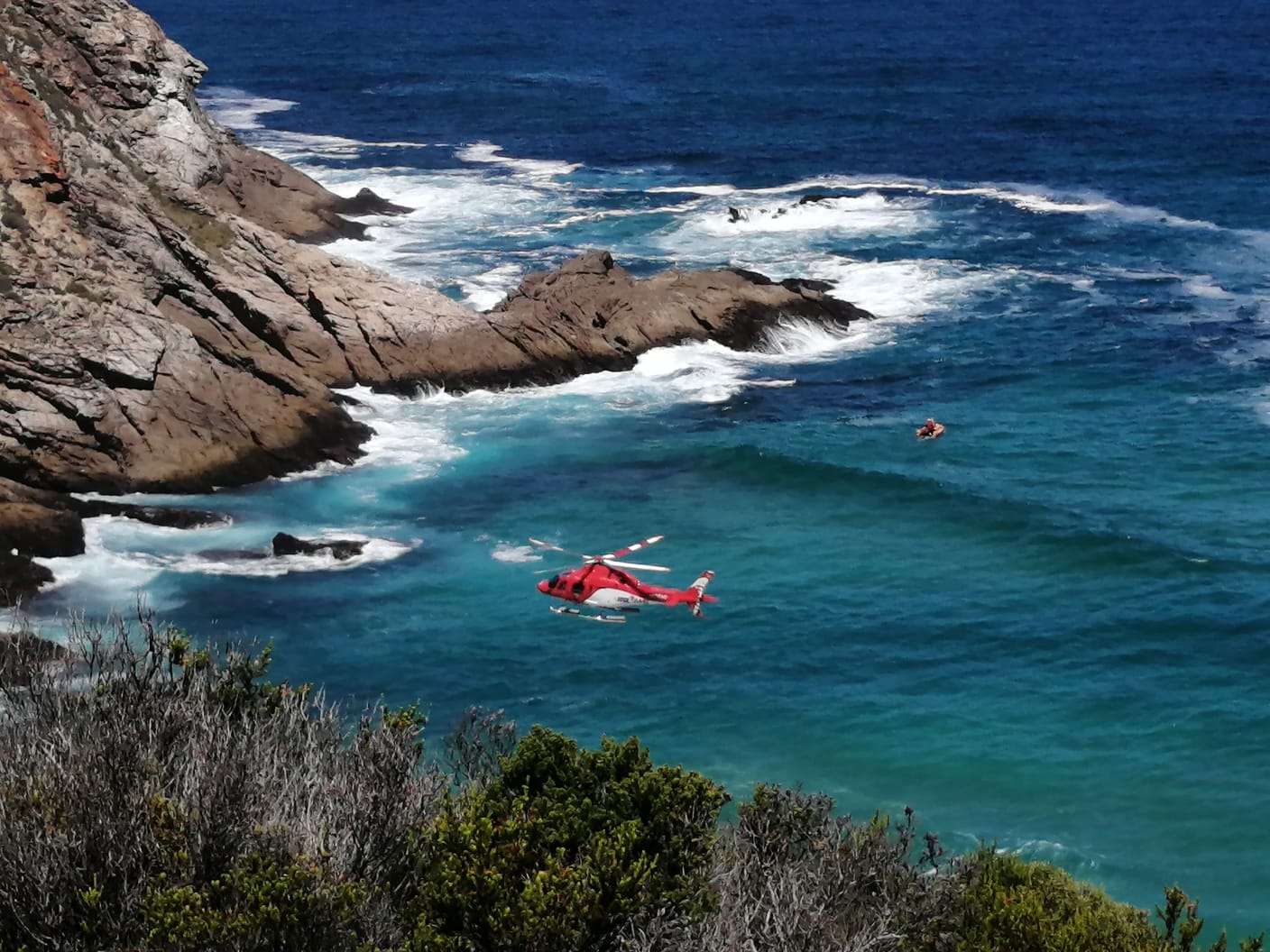 The search continues.
PREVIOUS ARTICLES:
'We bring you the latest Garden Route news'