Gallery Video
MOSSELBAY NEWS AND VIDEO - Karli Stamhuis is Mossel Bay's latest TV star.
She appeared on the arts and craft programme, Kunsvlyt on kykNET on Monday night, 8 July.
Kunsvlyt follows a Master Chef type of format, wherein the contenders vie to win the title.
Contenders are eliminated from the show each week and the person who wins the weekly contests and remains the longest triumphs at the end.
Click here for a photo gallery.
Kunsvlyt is in its third season. There are 13 episodes in this latest season, which will run over 13 weeks. In the first episode on Monday night Karli did well, coming second out of the 10 contenders, who happen to all be women. They each had to create a "wall" with artworks as their first project. They were all issued with a piece of wood, which served as a "wall".
One has to write in, telling the judges why one should be chosen and be chosen from a number of entries in order to qualify to appear on Kunsvlyt.
All the filming for this latest season of the show is finished. Karli was away for about 10 days for the filming.
Sworn to secrecy
She has signed a number of contracts and has been sworn to secrecy, so she may not tell anyone the outcome of the show.
She is multi-talented, working in mosaic and cement, embroidering and painting. Of all these, painting is her favourite.
Karli studied industrial psychology and then marketing. Currently she is studying art therapy and aims to do her Masters degree in that subject.
She offers painting classes from her studio in her garage, where she encourages adults and children to explore their creativity and enjoy the process, without worrying too much about the outcome or the finished work.
She is also developing a job creation project which involves embroidering on and sewing crocheted flowers on jackets and coats. She has a market for these in Johannesburg. Karli has sold many of her paintings in Johannesburg and the walls of her house are lined with her paintings. Her mother is also a proficient painter.
Karli grew up in Namibia, but spent many years in Pretoria before moving to Mossel Bay about three and a half years ago. She saw Mossel Bay as somewhere one could "put down roots and grow", she says.
Her greatest desire is to see people get in touch with their feelings through art, to loosen up and be free in their artistic expression and creativity. Sometimes she asks people to paint things upside down. She encourages them to paint from their hearts and break the rules, not simply copy what they see.
Watch a video below: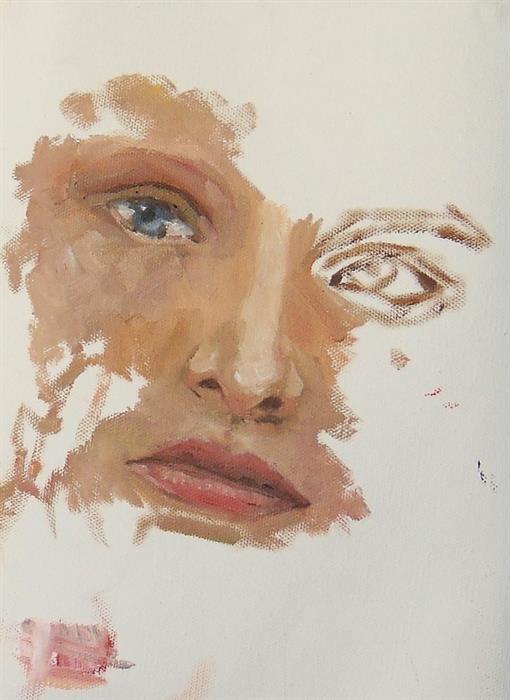 Although she prefers an Expressionist style, Karli can paint hyper realistically if she wishes.
'We bring you the latest Mossel Bay, Garden Route news'