Video
MOSSEL BAY NEWS & VIDEO - Police Minister, Bheki Cele today visited three beaches in the Mossel Bay area as part of his two-day visit to the Garden Route.
Cele was conducting visits in the Southern Cape following the announcement of adjusted Level 3 Lockdown regulations.
Overall, he looked satisfied, but he was adamant that three jet skiers be removed from Santos beach. People on a yacht in the bay were also removed and Cele made it clear that no leisure is allowed on the beaches. He said the only people allowed on the beaches are fishermen with a valid licence.
During the visit, Mossel Bay Municipal Manager Adv Thys Giliomee asked Cele to urgently address the unacceptable working conditions at KwaNonqaba Police Station. The greater KwaNonqaba is an identified COVID-19 hotspot, but the police are under-resourced and the police station inadequate.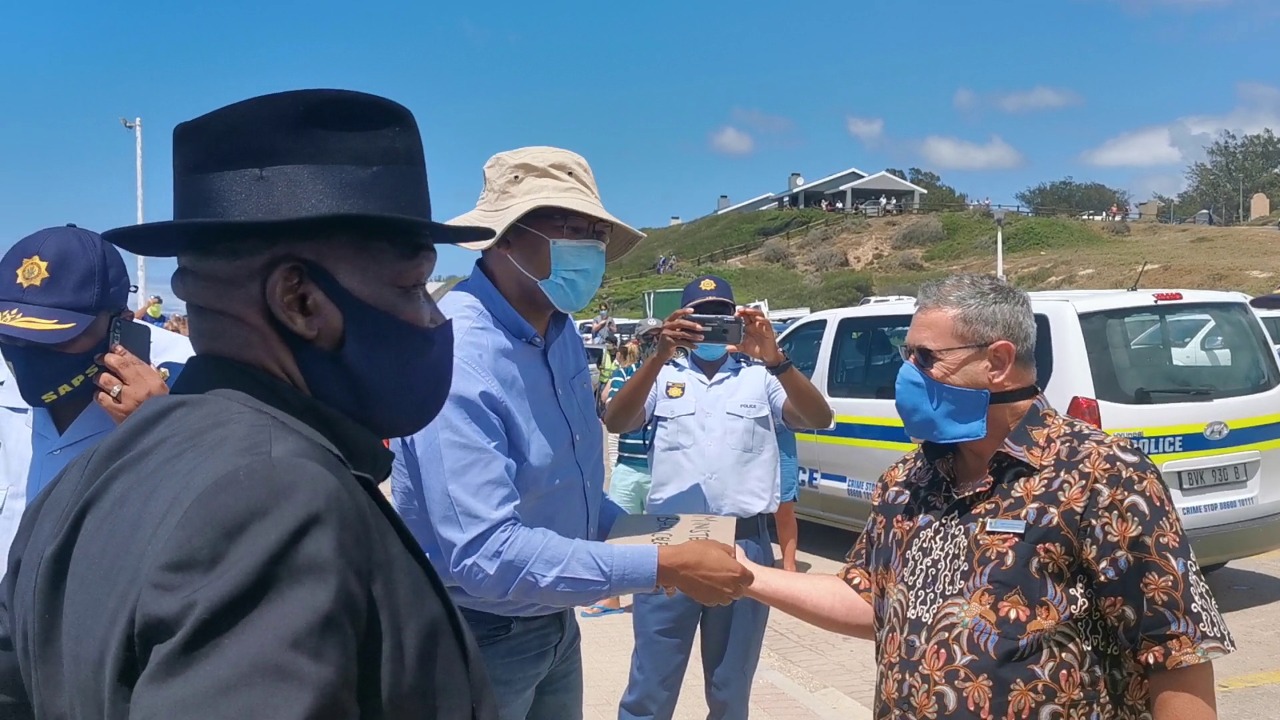 Municipal Manager Adv Thys Giliomee with Bheki Cele.
Watch videos below.
'We bring you the latest Mossel Bay, Garden Route news'