Video
MOSSELBAAI NUUSEN VIDEO - 'n Handjievol ouers het vanoggend die koue trotseer om voor Hillcrest Sekondêre Skool protes aan te teken en te versoek dat skole vir die res van 2020 gesluit moet word.
'n Segsman vir die groep, Russel Claassen voormalige voorsitter van die skool se beheerliggaam en wat tans steeds daarop dien, het 'n versoekskrif aan die Mossel Bay Advertiser getoon wat later by die skool, saam met 'n petisie oorhandig sal word.
"Ons kinders kom uit arm gebiede en ons bekommer ons oor die infeksiesyfers by die skool. Kinders neem die virus huis toe as hulle by die skool ou siek word. Ons vra net dat ons as ouers gehoor word, want ons praat in belang van ons kinders en die onderwysers."
Kyk 'n video hieronder: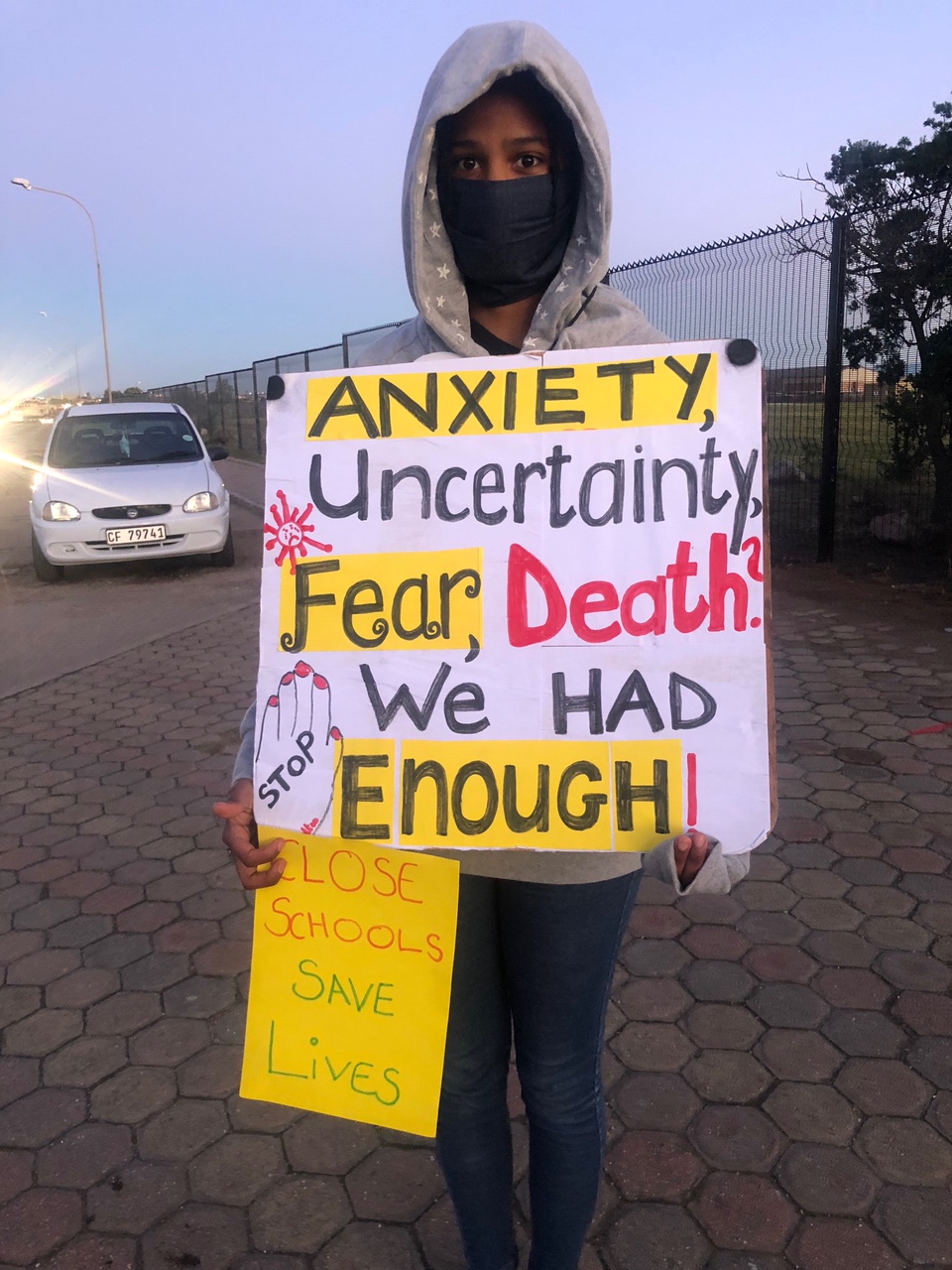 Die kinders kom uit arm gebiede en ouers is bekommerd oor die infeksiesyfers by die skool.
Dear reader, As your local news provider, we have the duty of keeping you factually informed on Covid-19 developments. As you may have noticed, mis- and disinformation (also known as "fake news") is circulating online. Group Editors (publications and online platforms) is determined to filter through the masses of information doing the rounds and to separate truth from untruth in order to keep you adequately informed. Local newsrooms follow a strict pre-publication fact-checking protocol. A national task team has been established to assist in bringing you credible news reports on Covid-19.
'Ons bring jou die nuutste Mosselbaai, Tuinroete nuus'