MOSSEL BAY NEWS - CAWS 4 PAWS is a registered animal welfare NPO, working in and around Great Brak River.
Since the outbreak of Covid-19, many residents have lost their income or part thereof and with it, their ability to feed their pets.
CAWS 4 PAWS has managed to distribute much-needed pet food to various townships and other areas in the Great Brak River area.
Not being able to continue their regular roadside feeding projects, members decided to distribute pet food directly to owners without stopping to feed the dogs in the streets, as in the past.
During the first lockdown, pet food parcels were still delivered after obtaining a permit. Hundreds of kilograms of pet food were distributed during 2020 to the neediest and 26 animals received generous gifts, made possible with the sponsorship from the public via Santa Cause for Paws.
In January 2021 volunteers mixed wet and dry dog food with donated rice in five litre ice-cream containers, generously donated by Twin Trees Waffle House in Great Brak River. They encourage owners to re-use the containers as water or food bowls for their dogs afterwards.
CAWS 4 PAWS considers roadside dipping a risk and in its endeavours to contain skin diseases, started distributing premixed mange dip (also suitable for flee control) in empty two litre cold drink bottles. It needs empty five litre plastic bottles for this purpose and would appreciate any contributions.
Together with the help of the Garden Route SPCA in Mossel Bay and Croft Vets in Great Brak River, it still managed to sterilise many pets.
Since volunteers cannot physically interact with owners, sterilisation applications are available from Croft Vets. CAWS 4 PAWS remains committed to helping financially stressed (low income) owners to sterilise their pets and prevent unwanted offspring.
There has been an increase of puppies. Owners are urged to be responsible and sterilise their animals.
The SPCA is also on call for medical emergencies and unwanted pets and has a new clinic in Mossel Bay.
Sincere appreciation goes to supporters who faithfully leave pet food in the CAWS 4 PAWS collection bin at De Dekke Spar. It is a fact that if domestic pets are cared for, it promotes a better living environment for the entire community.
CAWS 4 PAWS has done well under Covid-19 circumstances: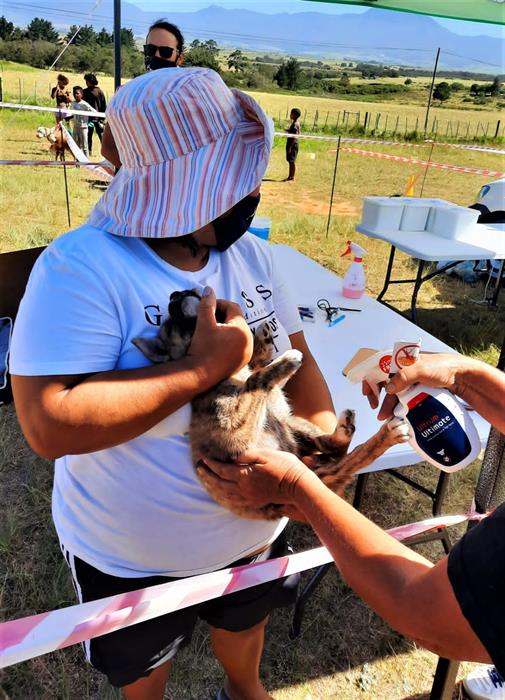 'We bring you the latest Mossel Bay, Garden Route news'