Advertorial Gallery
BUSINESS NEWS - The Garden Route Casino in Mossel Bay opened the very first Billy G restaurant in the Western Cape on 7 December – an exciting and welcome addition to the area's restaurant offering.
If you're looking for a family-friendly eatery, with a buffet spread that will keep you coming back for more, Billy G ticks all the boxes.
Guests can choose from a variety of hot and cold starters, main courses and desserts. And for those who arrive hungry, the food is always ready on your arrival, so there's no delay in satisfying your cravings. Main course choices range from succulent cuts of meat at the carvery, a variety of freshly prepared casseroles, curries and vegetarian offerings to seafood, pasta dishes, wood-fired pizza and fresh salads.
The starters and mains are perfectly complemented by an assortment of indulgent, decadent desserts. The bottom line: Billy G offers something to suit every palate.
Photo gallery: Billy G restaurant at Garden Route Casino
This Tsogo Sun Gaming-owned restaurant offers exceptional value for money, with adults paying R185 for the buffet, while pensioners eat for R120 and children aged seven to 12 eat for only R100. Children six and younger eat for free.
These prices exclude the Rewards Members' discount.
Billy G is open every evening from 18:00 to 22:00 and every lunchtime from 12:00 to 15:00. On Mondays and Tuesdays the buffet is closed.
Amazing buffet breakfast
Why not bring the family for an amazing buffet breakfast from 16 December to 24 January at only R95 for adults, R60 for children seven to 12 years old and free for children six or younger.
You can also take the pain out of catering this Christmas by booking your table at Billy G. There are different Christmas day sessions with different pricing options, 11:00, 14:00 to 16:00 and 17:00 onwards. Bookings are essential, so call soon to avoid disappointment.
Precautions have been put in place to help prevent the spread of Covid-19, not just at Billy G but at the Garden Route Casino as a whole.
It is well worth the extra few minutes to observe these protocols and really not at all inconvenient. To set your mind at ease, the protocols include screening stations, hand sanitising, masks are mandatory and access control to the food area is in place, which means that only a limited number of people are allowed in that area at one time.
All salads and desserts are pre-packaged and sealed with the remainder of the spread being dished up for you by the friendly and helpful staff.
Tables will be limited to a maximum of six people (if a group consists of more than six you will be accommodated at separate tables of six).
Whether you are on holiday or live in the area, there is plenty of family fun to be had at the Garden Route Casino. Visit the website for more information: www.tsogosun.com/garden-route-casino.
Bon appetit!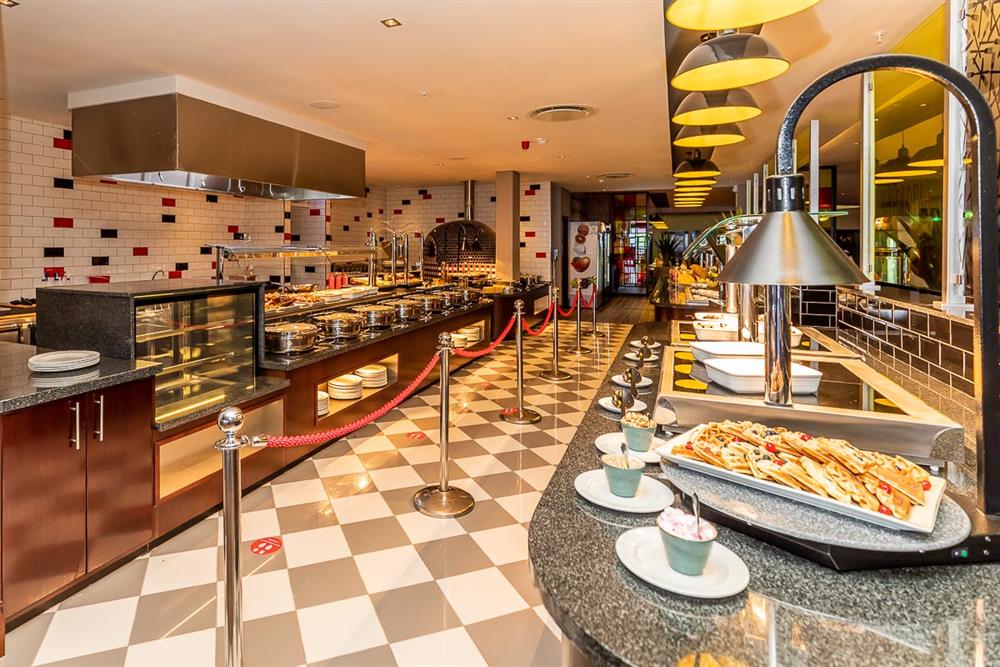 The airy, spacious restaurant is a perfect retreat from hot summer weather.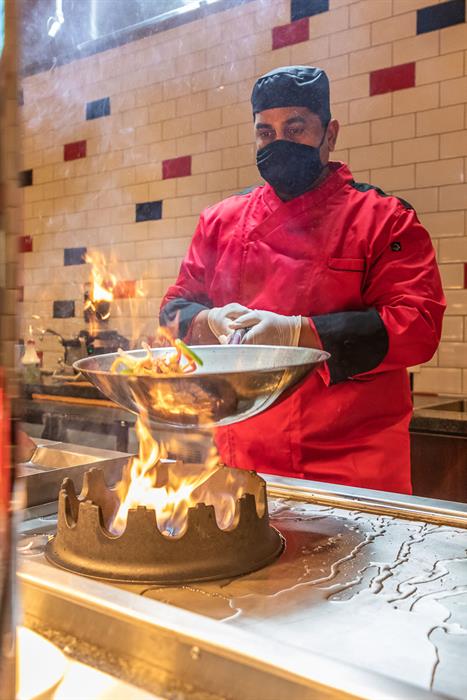 If you're excited about good food, Billy G is the place for you.
'We bring you the latest Mossel Bay, Garden Route news'