WESTERN CAPE NEWS - As at 13:00 on 2 June, the Western Cape had 4 327 active COVID-19 infections, with a total number of 295 047 COVID-19 cases to date and 278 897 recoveries.
The Western Cape has recorded 3 additional deaths since Tuesday, 1 May, bringing the total number of COVID-19 related deaths in the province to 11 823.
We send our condolences to the loved ones of those who have passed.
Additional data is available on the Western Cape COVID-19 data dashboard which also features active cases per sub-district, active cases per 100 000 and 7-day moving averages.
To view the Dashboard, click here.
By 17:00 on 1 June 2021, the Western Cape Government had administered:

"The Western Cape vaccinated over 13 000 people yesterday alone, exceeding daily vaccination target"
The Western Cape has been scaling up its vaccination roll-out, by opening more sites on a weekly basis. This means that more vaccinations can take place every day.
This scale-up is necessary because we need to make sure our roll-out keeps up with the supply of vaccines to the Western Cape. These supplies arrive on a weekly basis.
The increased supply will enable more sites to open, more appointments to be scheduled, and many more vaccinations to take place.
Doing it in this way prevents a disruptive and disappointing stop/start vaccination programme, where sites must close down because there are no vaccines available.
Last week, in line with this approach, and given available supply, we aimed to vaccinate 30 000 people in a week. We exceeded this total, vaccinating over 33 000 people.
This week, our objective is to vaccinate 12 000 people per day, reaching a target of 60 000 vaccinations by the end of the week.
We are on course to achieve this target, vaccinating over 24 000 people in the first two days alone.
We thank our residents for their patience and support as we run a fair, equitable and responsible vaccination programme in the Western Cape.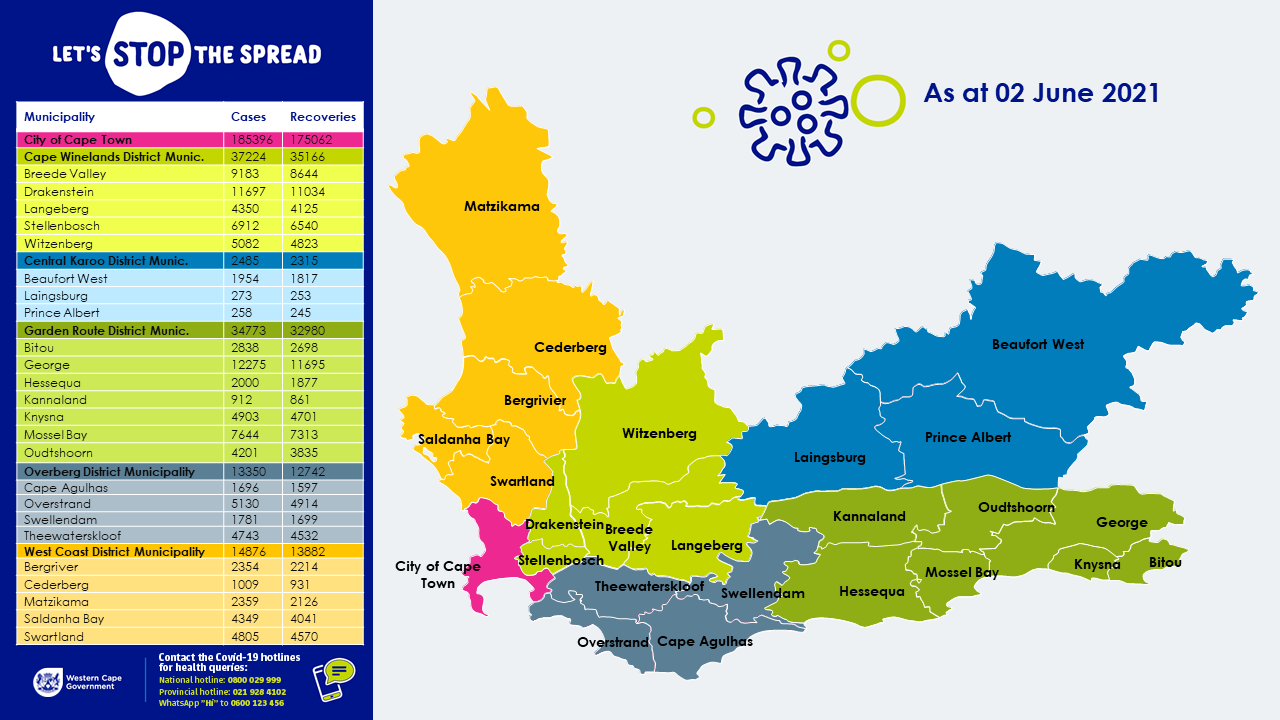 'We bring you the latest Garden Route, Hessequa, Karoo news'